Acutus Medical Completes $26.2M Funding Round
Tuesday, September 30, 2014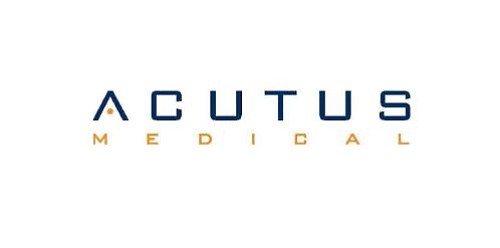 Acutus Medical Inc., a San Diego-based medical device company developing tools for treating complex cardiac arrhythmias, announced it has completed a $26.2 million financing round to continue developing its imaging and mapping system.
The financing will allow Acutus Medical to complete work on the AcQMap ─ a 3D cardiac chamber imaging and dipole density mapping system to identify the sources that cause and or sustain complex cardiac arrhythmias such as atrial fibrillation.
The company also intends to use the financing to broaden the company's product portfolio to include diagnostic catheters, therapeutic catheters and additional new therapeutic products.

Acutus Medical will also be collaborating with Boise State University to develop a next-generation therapeutic technology. The expansion of the portfolio to include everything needed to diagnose and treat all EP patients puts Acutus Medical in a position to be a stand-alone business.
"We are pleased to be working with top tier investors that share our passion to develop the AcQMap system but understand the importance of offering a complete portfolio of products to help physicians tailor patient treatment while being respectful of the financial pressure on health care systems worldwide," said Randy Werneth, president and CEO of Acutus. "Completion of this round of financing provides us with the opportunity to expand our product portfolio in many ways and continue to innovate and validate our core product, the AcQMap system."