UCSD Installing Large Energy-Storage Battery System on Campus
Monday, September 29, 2014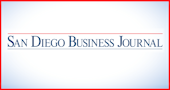 The University of California, San Diego announced that one of the largest, most environmentally friendly battery-based storage systems in the United States will be installed at the university's campus.
The 2.5 megawatt (MW), 5 megawatt-hour (MWh) system ─ enough to power 2,500 homes ─ will be integrated into the university's microgrid, which generates 92 percent of the electricity used on campus annually.
Once the energy storage system is installed in spring 2015, UC San Diego will be eligible for up to $3.25 million in financial incentives through the Self Generation Incentive Program ─ a California ratepayer-funded rebate program that provides incentives for the installation of clean and efficient distributed generation technologies.
"UC San Diego is committed to practices that promote sustainability and innovation, not just on our campus, but in our community and our world," said Gary Matthews, vice chancellor for resource management and planning. "Energy storage has the potential to transform the global energy landscape. It can help make renewable energy sources more reliable and is critical to a resilient, efficient, clean and cost-effective grid. We are proud to help advance this technology."
The energy storage system at UC San Diego was purchased from BYD Company Limited, a Chinese supplier of rechargeable batteries. BYD's energy storage system uses high performance lithium-ion iron-phosphate batteries that are known for being highly reliable and environmentally friendly.
"UC San Diego is renowned for their efforts in green energy production technologies and we are thrilled to partner with them," said Stella Li, BYD corporate senior vice president. "Together, we seek to ensure that renewable power can be utilized as a reliable generation source enabled by environmentally friendly battery storage."