Legacy Partners Plans $6.5 Million Upgrade of Sorrento Mesa Office Campus
Sunday, September 21, 2014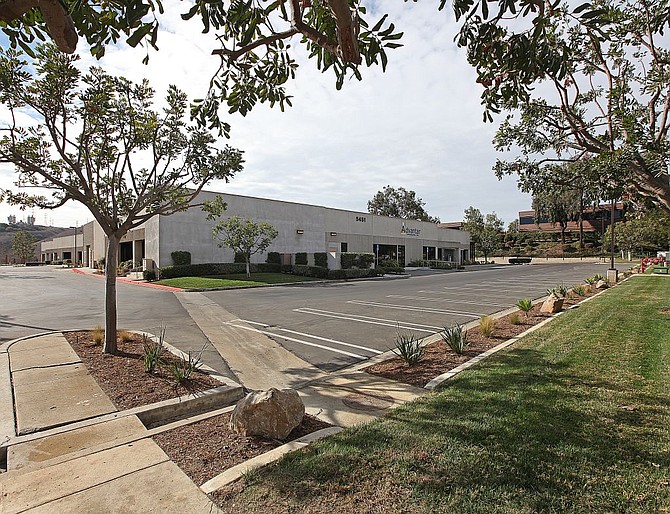 Legacy Partners Commercial Inc. plans more than $6.5 million in renovations at Sorrento Canyon Technology Center in Sorrento Mesa, which it purchased earlier this year in a joint venture with an affiliate of Goldman Sachs.
Foster City-based Legacy Partners acquired the four-building campus in June for approximately $18 million, according to CoStar Group and public data. The office and life science buildings, totaling 98,987 square feet on 6.5 acres, are at 5451 and 5501 Oberlin Drive and 4940 and 4980 Carroll Canyon Road.
According to brokerage company CBRE Group Inc., which represented the buyers and is currently providing leasing services for the property, the new owners plan to renovate roofs and build a new exterior glazing system. Vacant workspaces will be renovated on a case-by-case basis.
Mechanical systems and entryways will be upgraded, and common areas will undergo a complete landscape redesign. Outdoor meeting space and sports amenities are also planned, officials said.
The leasing team is targeting local, national and international biotech and pharmaceutical companies to lease space, said CBRE's Richard Danesi, who is handling leasing services with Ryan Egli.