San Diego-Centric Artisan Market Planned for Liberty Station
Friday, September 19, 2014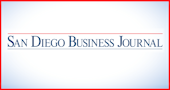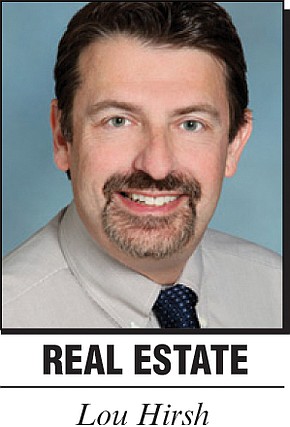 If a local restaurateur's plans come to fruition, the next big arrival at the ever-evolving Liberty Station, in San Diego's Point Loma neighborhood, will be a 21,000-square-foot public market that will put dozens of artisans and food vendors under one roof at the former Naval Training Center.
Developer and restaurant operator Blue Bridge Hospitality, which runs several eateries in Coronado, plans a June 2015 opening that would follow about $5 million in renovations to the building that was once the mess hall of the Navy campus.
Blue Bridge Principal and owner David Spatafore said by phone that his company is in talks with several potential tenants to fill the project, which he sees as a San Diego-centric version of other successful social retail venues in the U.S. and Canada, making use of older historic sites. Two notable examples, he said, are Philadelphia's Reading Terminal Market and Vancouver's Granville Island.
The Navy commissary building was constructed in 1921, and the developer plans to retain historic elements for the public market. Featuring around 30 vendors, it would include year-round sellers of items such as fresh and locally sourced produce, and Spatafore is also looking to bring in old-fashioned butcher services and purveyors of homemade tortillas, artisanal breads and pastries, wines and coffees, among other goods.
The venue will have quick-service counters for buying items, with indoor and outdoor areas to enjoy the food on-site. The market, at 2816 Historic Decatur Road, is planned for the eastern portion of Liberty Station, adjacent to Stone Brewing World Bistro & Gardens and near Corvette Diner.
"Some people have said they'd like to have more things to do once they're done with the stores and restaurants at Liberty Station," Spatafore said. "This will give people a place to mill around for a while and spend some more time, especially in that eastern portion."
Blue Bridge Hospitality plans in January to begin about $3 million in site work on the former mess hall, to be followed by approximately $2 million in improvements by tenants, Spatafore said.
The restaurateur is partnering with Corky McMillin Cos. of San Diego, which has its headquarters at the mixed-use Liberty Station and has brought several new components to the former Navy training campus over the past few years as its master developer, including stores, restaurants, offices and residential elements.
• • •
Second Phase Completed at Lemon Grove Development: Hitzke Development Corp. of San Marcos recently completed Citronica Two, an 80-unit affordable housing complex in Lemon Grove which is part of a larger mixed-use project known as Citronica.
Located in the block adjacent to the Lemon Grove Depot Trolley Station, the first completed portion of the two-phase, $35 million East County development included 56 affordable apartments, 3,650 square feet of retail and an underground parking structure.
Citronica is among several significant improvements recently seen in and near the city's Main Street Promenade area, including a freeway ramp realignment redirecting traffic within Lemon Grove's central commercial corridor. Officials have said changes are aimed at gradually clearing away and relocating aging and underutilized retail and industrial buildings in the downtown area.
• • •
More Retail, Restaurant Arrivals: Local bread lovers craving some genuine Bay Area sourdough will be able to feed their fix starting Oct. 2, when San Francisco-based Boudin Bakery is scheduled to open its third San Diego location. This one is debuting at 5407 Balboa Ave., in the Clairemont neighborhood's Balboa Mesa Shopping Center.
At Flower Hill Promenade in Del Mar, operators said recent tenant arrivals include Grace & Salt, selling handcrafted American-made tables; Van Galder Design for a Living, an interior design firm led by Jennifer Van Galder; and boutonné, a design company that makes leather goods including handbags and wallets, operated by Erin Pechtel. The center is at 2720 Via de la Valle.
In La Jolla, Sugar & Scribe Bakery and Fine Foods plans an October opening at 7660 Fay Ave. The Irish-style eatery was started in Pacific Beach in 2010 by executive chef Maeve Rochford, who is partnering in La Jolla with local attorney and restaurateur Patrick Daniels.
Send commercial real estate and development news of general local interest to Lou Hirsh via email at lhirsh@sdbj.com. He can be reached at 858-277-8904.