Opera Outreach Coming to a Neighborhood Near You
Monday, September 15, 2014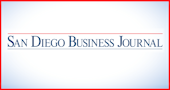 In an effort to expand its audience, the revitalized San Diego Opera, which was rescued from liquidation in April, launched a free outreach program called Opera Exposed.
The arts organization has partnered with singers in training at three universities, San Diego State University, Point Loma Nazarene University, and the University of San Diego, to conduct a series of free recitals at various public venues.
The first of the recitals will be held Wednesday, Sept. 17 at the noon at the Encinitas Public Library. Other dates are Oct. 5 at 2:30 p.m., El Cajon Public Library; Oct. 24 at a time to be announced, City Heights Library; Nov. 19 at noon, LGBT Center in Hillcrest; Jan. 19 at 3 p.m., Escondido Public Library; and Jan. 29 at noon, San Diego Civic Theatre.
Opera officials said in return for their singing, students receive master classes with principal San Diego Opera singers, internships to bolster their resumes, and free tickets.
The opera selections for the recitals will vary but include familiar opera arias, duets and ensembles from the likes of Puccini, Gounod, Mozart and Rossini.
In addition to the recitals, the opera is staging The Songs of Kate Smith on Dec. 11 at the Balboa Theatre. The first opera production is Jan. 24 to Feb. 1, Puccini's La Boheme.