SDG&E Statistics Put in a Plug for Electric Vehicle Use
Friday, September 12, 2014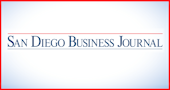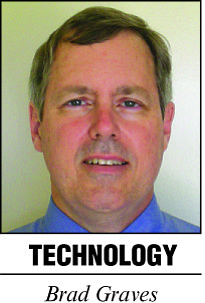 Electric vehicles are making inroads on local roads.
San Diego Gas & Electric Co. reported Sept. 9 that more than 10,000 electric vehicles have been sold or leased within its service territory, which encompasses San Diego County and the southern part of Orange County.
On the same day, the California Plug-In Electric Vehicle Collaborative reported that vehicle manufacturers have sold slightly more than 102,000 plug-in cars statewide. Automakers began selling electric cars in California in December 2010.
Gov. Jerry Brown has called for building infrastructure for 1 million zero-emission vehicles by 2020, and putting 1.5 million such vehicles on California roads by 2025.
SDG&E reports there are now more than 600 public charging stations in its service territory, and the utility offers special rates for people who charge between midnight and 5 a.m. The car-sharing service car2go — part of Daimler AG — has an all-electric fleet of ultra-compact Smart cars serving San Diego and Chula Vista, which by now is up to 380 vehicles.
Want to test drive an electric vehicle? You can. SDG&E, the Center for Sustainable Energy and CleanTech San Diego are the local sponsors for Electric Vehicle Day on Saturday, Sept. 20. SDG&E is billing the event, at Liberty Station in Point Loma, as the largest gathering of electric vehicles in San Diego history. BMW, Chevrolet, Fiat, Ford, Nissan, Tesla and Toyota have been invited to show their products. The event is scheduled to run from 10 a.m. to 3 p.m. Look for the tents in the parking lot of Trader Joe's at 2401 Truxtun Road. Register beforehand at www.energycenter.org/EVDay.
• • •
Snapdragon Bits: Qualcomm Inc. introduced a new model of processor, the Snapdragon 210, for entry-level smartphones and tablets on Sept. 9. CNET reported that this could be Qualcomm (Nasdaq: QCOM)'s attempt to go after rival MediaTek in the low-end markets.
On a day overshadowed by several new product announcements from Apple Inc. (Nasdaq: AAPL), Qualcomm also showed off a new reference design — its first for a tablet using the extra-fast 4G LTE data service. Qualcomm often gives third-party manufacturers a hand by designing products, such as tablets, that incorporate their chips.
In other Qualcomm news, Nvidia Corp. filed complaints against Qualcomm and Samsung Electronics Co. Ltd. in early September, alleging they infringed Nvidia patents covering graphics processing units. Silicon Valley-based Nvidia (Nasdaq: NVDA) said on Sept. 4 that it filed complaints with the International Trade Commission, and in Delaware federal court. Nvidia is concerned about certain Samsung smartphones and tablets, some of which run on Snapdragon processors. Nvidia wants to block shipments of such devices.
"We are aware of the complaints and are evaluating them," said a Qualcomm representative.
• • •
Information Highway: How many snowplows are at work in Siskiyou County? Before you dismiss the question as pointless trivia, consider that there is a customer who demands such up-to-date information, and all sorts of related data.
That would be the California Department of Transportation, which recently struck a deal with Verizon Networkfleet to track thousands of Caltrans vehicles with Networkfleet's GPS-based monitoring system. Verizon Networkfleet declined to disclose financial details or the duration of the deal.
Networkfleet — previously known as Networkcar — has roots in San Diego, dating back to 1999. New York-based Verizon Communications Inc. (NYSE: VZ) took on Networkfleet in 2012 when it acquired then-parent Hughes Telematics. The majority of Networkfleet's 200 employees are still based in San Diego.
Verizon Networkfleet says its telematics solution offers data in near-real time, not just on a vehicle's geographic location, but on mileage, speed, fuel consumption, idle time and other parameters. Caltrans plans to use the system for dispatching and asset management, and it will replace a usage report system that employees filled out manually. Automating that last effort alone, Caltrans said, will save the state 28,000 salary hours or nearly $500,000 per year.
The Caltrans deal extends to nearly 7,500 state vehicles of all stripes, including sedans, trucks, snowplows and portable signage.
Caltrans did not dive right in to the deal. It decided to test the system first, deploying Networkfleet GPS trackers in 200 vehicles statewide, beginning in July 2012. The partners plan to finish putting the Networkfleet units in Caltrans vehicles by the end of this month.
For those of you who might be wondering, Siskiyou is really a county in California. For now, at least. It's in an area near the Oregon state line where people are talking about splitting off and forming an entirely new state which would be called Jefferson.
Send San Diego technology news to bradg@sdbj.com.