Accion San Diego Receives Record Treasury Department Grant
Friday, September 12, 2014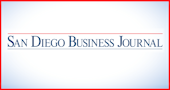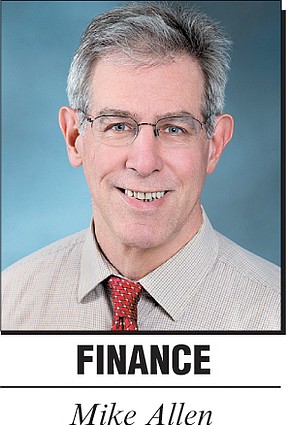 Accion San Diego, the local microfinance lender that makes loans from $300 to $75,000, recently received the largest grant in its 20-year history when the U.S. Treasury Department gave it $880,000.
That grant, part of $195 million allocated through the Treasury Department's Community Development Financial Institutions Fund program, follows last year's grant to Accion of $747,000 and two earlier annual grants of $600,000 each in 2012 and 2011.
Accion is busier than ever this year, with results pacing its performance last year when it advanced 209 loans for a total of $2.49 million. The average loan was about $12,000, said Accion CEO Elizabeth Schott.
"We look forward to supporting additional small business owners with access to capital using this award," Schott said.
While Accion's numbers may not sound impressive, they made an enormous difference to many entrepreneurs. For example, Marko Pavlinovic used a $25,000 loan to purchase the food truck he was leasing, helping him to boost his revenue by 40 percent. With the improved sales and profits, Pavlinovic hired seven employees, made truck improvements, and moved into a new commissary for the business called Mangia Mangia Mobile.
"You guys changed my live," Pavlinovic told Accion, which featured his story in its annual report.
Accion gets grants from a variety of other sources including some 15 banks that support its goals. In return, the banks get positive marks from regulators when they're assessed for community reinvestment activities.
Those banks also refer many clients to Accion when those clients don't qualify for a traditional bank loan.
Accion San Diego celebrates its 20th anniversary Oct. 9.
• • •
BankWork$ plans future local presence: A nonprofit training program aimed at helping young people from low-income areas get a foothold in the banking industry could be coming to San Diego within five years.
"San Diego is on the list of the top 15 cities we're planning to expand to," said Ranko Fukuda, spokeswoman for BankWork$, the vocational program launched in Los Angeles in 2006. "It's very likely that it will be in San Diego in the next five years."
Bank of America, U.S. Bank and Wells Fargo Bank each pledged $1 million over five years to support the national rollout that expects to come to the Bay Area early next year, followed by Portland, Ore., and Phoenix that same year.
The program, founded by Les Biller, former chief operating officer at Wells Fargo, provides eight weeks of free classes to young adults, usually from 20 to 35 years old, who are seeking entry-level jobs as tellers, customer service representatives, and personal bankers.
Much of the training involves instilling what is expected in the professional world, and can be applied to finding work in other industries, said Fukuda.
• • •
National Funding obtains credit line: San Diego-based National Funding Inc., a private lender that specializes in small business working capital loans, equipment financing, merchant cash advances and credit card processing, said it obtained a secured credit line of $50 million from CapitalSource, a division of Pacific Western Bank, based in Los Angeles.
The credit line will provide National Funding with the ability to provide more and larger loans to its customers, said Dave Gilbert, CEO and founder.
Last year, National Funding reported $26.58 million in revenue, helping its ranking as No. 58 on the San Diego Business Journal's 2014 list of the fastest growing private companies.
• • •
City National sells local retirement unit: City National Bank, based in Beverly Hills and with seven branches here, recently closed on its sale of its retirement services division in San Diego to Indianapolis-based OneAmerica Financial Partners Inc., a large insurer.
Terms of the transaction weren't disclosed but OneAmerica is maintaining the office that has 64 employees and will continue to be headed by Tom McNair.
• • •
Pacific Premier raises new capital: Pacific Premier Bank, based in Irvine and with three local branches, said it completed a private placement of $60 million in 10-year, subordinated notes with a fixed rate of 5.75 percent. The bank, which acquired San Diego Trust Bank last year, said it will use the proceeds from the bond sale "to support both organic growth as well as opportunistic acquisitions, should appropriate opportunities arise."
• • •
Bank industry reports near record earnings: The nation's banking industry racked up its second strongest quarterly net profit in history for the quarter ended June 30, with an aggregate $40.2 billion in net income, up 5.3 percent from the like quarter in 2013. The biggest contributor to the profitable quarter was an industrywide decline in banks' set-asides of reserves for potential losses from problem loans, according to the Federal Deposit Insurance Corp.
The industry also saw a big surge in lending, with aggregate loan balances growing 4.9 percent from the like quarter of 2013 to $8.1 trillion. That was the highest 12-month growth since prior to the financial crisis, the FDIC said.
Of course, most of this growth and the profit were generated from megabanks and largest lenders. Community banks, which make up 93 percent of the industry's 6,656 institutions, reported net income of $4.9 billion in the quarter. Community banks, defined as being less than $1 billion in assets, held total assets of $2 trillion, or 13 percent of all bank assets.
In an additional sign the industry is fairly healthy, the number of banks on FDIC's "problem bank" list decreased from 411 at the end of the first quarter to 354 as of June 30. The list hit a high of 888 in the first quarter of 2011.
Send news about locally based financial institutions to Mike Allen via email at mallen@sdbj.com. He can be reached at 858-277-6359.