Sempra Receives a Key Export Aprroval for Cameron Liquefied Natural Gas Plant
Wednesday, September 10, 2014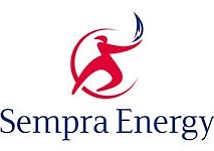 Sempra Energy said its Cameron liquefied natural gas plant in Louisiana received final approval from the U.S. Department of Energy, allowing it to export gas to countries that do not have a free trade agreement with the United States.
When it's fully completed in 2018, the project will have export capability of 12 million tonnes of LNG annually, or 1.7 billion cubic feet a day.
The total cost for the project is estimated at $10 billion, including contribution of the existing Cameron LNG plant, construction of new facilities, and the financing costs.
Sempra is 50.2 percent owner of the plant, with three foreign partners sharing the remaining ownership: GDF Suez, S.A.; Mitsui & Co.; and Mitsubishi Corp.
Sempra Chairman and CEO Debra Reed said the Energy Department's approval was the last major regulatory hurdle for the project, which is the largest capital project in the company's history.
The Cameron project will create about 3,000 construction jobs and several hundred other jobs in Louisiana in support. Once completed, it will require about 200 permanent jobs for operations, Sempra said.