MabVax Therapeutics Announces Agreements on Product Development
Wednesday, September 10, 2014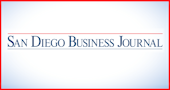 MabVax Therapeutics Holdings Inc., a clinical stage oncology drug development company, announced that it has entered into agreements with Memorial Sloan Kettering Cancer Center and Juno Therapeutics for the development of therapeutic products using antibody targeting sequences derived from the fully-human antibodies discovered using the MabVax antibody discovery platform.

Under the agreements, MabVax (OTCQB: TELK) will supply unique targeting sequences from the fully-human antibodies to MSK. Pursuant to the agreement with MSK, researchers at MSK will conduct the early stage research and development of Chimeric Antigen Receptor (CAR) T-cell therapeutics using the MabVax antibody sequences and then test them both in vitro and in animal models with the objective of producing anti-cancer therapeutics targeting certain solid tumors.
MabVax and Juno entered into an exclusive option agreement giving Juno the right to negotiate a license agreement for exclusive rights to any CAR T-cell therapeutic products using the antibody sequences provided to Memorial Sloan Kettering Cancer Center .
"We are excited that this research opportunity has come together," said J. David Hansen, chief executive officer of MabVax. "We think that the human targeting sequences derived from our antibody program and incorporated into the very unique and promising CAR T-cell technology developed at MSKCC holds real promise for patients suffering from certain solid tumor cancers. We are very pleased to be able to be involved with Juno, a leader in this new and important therapeutic area."
On July 8, 2014, MabVax Therapeutics Inc. merged with Telik Inc. (OTCQB: TELK) to become MabVax Therapeutics Holdings Inc. The post-merger company is currently evaluating development programs that were underway at Telik prior to the merger, in addition to plans to continue developing the existing pipeline at MabVax.