SDPB Hits a 'Grand Slam Home Run' With Its Bank Buy
Friday, October 31, 2014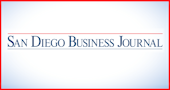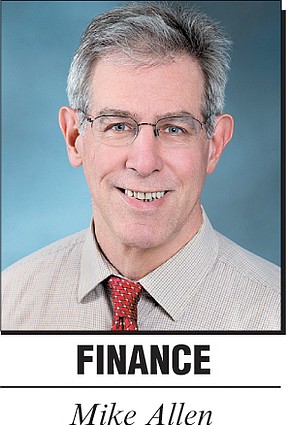 When banks buy other banks, the deal usually entails a stock for stock payment, with the buyer assuming all the liabilities of the acquired bank.
But in the case of San Diego Private Bank's agreement to buy First Security Business Bank, the buyer took only the loans and deposits, nothing else.
SDPB is taking $56 million in mostly commercial loans and assuming $28 million in deposits in a transaction that doesn't need shareholder approval and could close before the end of this year.
First Security, part of $5 billion First American Financial Corp. of Santa Ana, said it's getting out of the commercial lending game and providing its borrowers with a new home where they'll feel comfortable, a like-minded community bank that has commercial real estate expertise.
First Security has an industrial bank charter, one of only five such institutions in the state. The entities are like commercial banks but don't provide demand checking accounts.
For SDPB, the acquisition increases its loan portfolio at a discount since it's getting about twice the amount of loans than deposits. But SDPB didn't reveal how much it's paying.
Selwyn Isakow, chairman of SDPB, said "the transaction will be meaningfully accretive to our earnings in the first year and creates critical mass at our Newport Beach office."
Frank Mercardante, chief executive at Chula Vista-based Vibra Bank, called the SDPB deal "a grand slam home run," because of the absence of liabilities that come with most acquisitions.
"They didn't buy the stock, and they've got no additional exposure to all the latent contracts with vendors, the leases, and the employees," he said. "Those liabilities can get costly."
With the new assets, SDPB will increase in assets to nearly $400 million. It has four offices, in Coronado (its headquarters), University City, downtown San Diego and Newport Beach.
In its third quarter, SDPB reported third quarter net income of $723,000, up 58.6 percent from the same quarter of 2013. For the nine months, the bank reported net income of about $1.8 million, up 73 percent from the like period last year.
As of Sept. 30, total assets were $343 million, up 5.6 percent from the same quarter of last year. Loans came in at $277 million, up 31 percent from the prior year's third quarter.
Deposits grew 7 percent over the year to $283 million.
SDPB CEO Maria Kunac said the bank's loan volume grew as it expanded its commercial real estate and construction lending.
The bank also benefited from increased liquidity that resulted in higher margins. The net interest margin last quarter was 4.36 percent, up from 4.11 percent in the prior quarter.
"Credit quality remained excellent and capital ratios remained well above all regulatory well-capitalized measures," Kunac said.
SDPB's nonperforming assets at the end of September were 1.96 percent of the total assets, down from 2.99 percent for the like quarter last year.
• • •
Vibra Bank profits rebound nicely: Vibra, with a single office, reported third quarter net income of $305,000 compared with a net income of $134,000 in the like quarter of 2013. For the nine months, Vibra reported net income of $330,000 compared with a net loss of $168,000 for the same period of 2013.
The losses last year were mainly caused from increased expenses the bank incurred associated with compliance to a regulatory order Vibra got in late 2012 concerning its reporting practices.
"The bank achieved growth in both deposits and loans during the period and assets quality and loan pipeline remain strong," said Mercardante, who was named CEO in February replacing Scott Parker.
In other measures, total assets increased 8 percent to $148 million as of Sept. 30; loans grew 3 percent to $103.7 million, and deposits were up 9 percent to $133.6 million.
The bank had nonperforming assets at the end of the third quarter of about $150,000, meaning it was below 0.1 percent of total assets, or nearly perfect.
• • •
Local SBA lending volume up, dollars flat: The San Diego district office of the U.S. Small Business Administration, which includes Imperial County, reported nearly 100 more loans for the government's 2014 fiscal year that ended Sept. 30 but about $2 million less in total dollars loaned.
For the year that began Oct. 1, 2013, the district had 755 SBA guaranteed loans, counting both 7(a) and 504 loans, up from FY 2013 when it did 656 loans. The total dollars loaned this year came to $342.7 million, compared to $344.8 million in FY 2013.
The largest lenders by number were U.S. Bank, 128 loans; Wells Fargo Bank, 120; and JPMorgan Chase Bank, 102.
In terms of dollars, the largest local SBA lenders were Wells Fargo, $55.9 million; CDC Small Business Finance Corp., the national leader in 504 loans, with $31.6 million; and U.S. Bank, $19.8 million.
• • •
Small Change: San Diego County Credit Union was named Brand of the Year by SDX, formerly the San Diego Ad Club… Silvergate Bank named Jeffery Hurtik as executive vice president and chief information officer … Guild Mortgage acquired Northwest Mortgage Group of Portland for an undisclosed price. Northwest has eight offices and did $842 million in originations last year … Betty Yee of the State's Board of Equalization, San Diego City Councilman David Alvarez, Chargers player Nick Hardwick, and Navy Federal Credit Union regional manager Carrie Hill came to Southwest High School to play a football-themed video game called "Financial Football" geared to teach students about responsible money management skills.
Send any news about locally based financial institutions to Mike Allen via email at mallen@sdbj.com. He can be reached at 858-277-6359.