MEDICINE: THEY OFFER WAY TO HANDLE BILLING, IT
Reforms Push Doctors Into Group Practices
Friday, October 31, 2014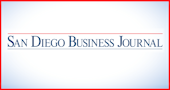 The added weight of new health care regulations appears to be driving doctors to opt out of private practice and entrepreneurial pursuits in exchange for the stability, support and paycheck offered by medical groups working in hospitals.
Merritt Hawkins, the physician staffing division of San Diego-based AMN Healthcare, released a report this year that showed less than 10 percent of new doctors nationwide were seeking employment in private practice, compared with over 45 percent in 2004.
In fact, the number of physicians in solo practice has dropped significantly in the last decade, from 20 percent in 2004 to less than 1 percent today.
In an attempt to improve patient care, experts say that health care reform has piled administrative duties onto small practices ill-equipped to keep up.
"Health care is one of the most regulated industries," said Phil Miller, a spokesman for Merritt Hawkins. "The fight to collect what you bill for has become really burdensome. Most doctors have grown tired of that. They're feeling insecure financially with cuts to reimbursement, and not being certain of their bottom line. They're looking for a big brother, a safe haven."
In San Diego County, that safe haven is in the form of well-established physician groups like Scripps Clinic and Sharp Community Medical Group. According to Miller, over 90 percent of new physicians entering the medical field are seeking jobs within a hospital group, a medical group or other entity outside of private practice. California health care industry consultants Cattaneo & Stroud Inc. said there are about 25 physician groups in San Diego County. These organizations provide support to doctors that most private practices can't compete with.
According to Elizabeth McNeil, vice president of federal governmental relations at the California Medical Association, there are a few health care reform programs that are changing in-house operations for doctors, and may be driving this new trend in physician employment.
EMR-Mandate Muscle
An impactful change was an initiative launched by the federal Centers for Medicare and Medicaid Services (CMS) in 2011. The program is called "Meaningful Use" and in its early stage it incentivized hospitals and doctors' offices to install an electronic medical records (EMR) system by awarding money to organizations that met federal criteria. Now, the program penalizes groups that do not participate by adjusting Medicare payments to the health care provider.
"Implementing an EMR system takes a level of IT sophistication that a lot of small practices may not have," Miller said.
Ted Mazer, an ear, nose and throat doctor who has operated a solo medical practice in San Diego since 1989, agrees that the EMR program is a challenge for doctors.
"When you look at EMR on paper, from a cubicle, it might look cost efficient," Mazer said. "But in reality, electronic records cost a lot of money and reduce productivity."
Medical groups working in hospital systems have the IT support and additional administrative staff members to streamline this process, Miller said, relieving doctors from the tedious and time-consuming task of entering data.
This new administrative workload is complicated by a new medical coding system that will change the way physicians bill for services in the next few years. McNeil estimated that the new coding system will add 8,000 new billing codes for physicians to learn.
"A lot of payers like it because it's very specific and you can see exactly what the physician did," McNeil said. "But it's a very complex coding system (physicians will) have to learn."
Electronic record-keeping and mandatory quality reporting is putting pressure on solo practices.
"You're looking at a squeeze from all sides," Mazer said. "But the alternative is to throw in the towel, join a big group, and let the bean counters tell me what I can and can't do — but at least I'd have the resources to take care of my patient."
Changes Multiply
Solo physicians are not the only ones feeling the pressure.
"CMS is making changes every year," McNeil said. "It's confusing, and even some of the big groups that are doing this quality reporting are upset. It's hard to manage all of the changes."
With the 10-year, trillion-dollar-plus restructuring of the health care system, growing pains are to be expected. As Senate Democrats and President Obama have remained firm on opposing any Affordable Care Act repeals, it would seem health care reform is here to stay. As the industry irons out the kinks involved with restructuring, the groups with resources to adapt to the burden of change are becoming more appealing to young physicians.
"Young doctors don't have an interest in being an entrepreneur," Miller said. "They just want to take care of patients, and leave the business aspects to somebody else."
Miller said physician and medical groups working in hospital systems offer support in legal compliance, billing, collecting, administrative duties and IT maintenance as well as a 9 to 5 schedule and a consistent paycheck.
"The good part is, doctors in the past were sort of overbalanced towards work, and it took a toll on personal life and families," Miller said. "They have more balance now, so that's positive and healthy."