Mogl Receives $11 Million in Venture Funding
Tuesday, October 28, 2014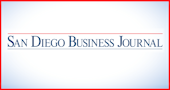 Mogl, the San Diego-based restaurant loyalty service, received $11 million in venture funding recently, led by existing investors.
The latest VC round included existing investors Avalon Ventures, Sigma Partners, Austin Ventures, Correlation Ventures, as well as angel investors.
The four-year-old startup has arrangements with credit card companies and restaurants. Customers using the Mogl service obtain rebates based on the amount of money they spend at participating restaurants. Customers have the option of keeping the rebates or donating the funds to local food banks.
With the latest round of venture funding, Mogl has attracted about $26 million since its founding. The firm has about 70 employees, said CEO Jon Carder.