LA Firm Arranged $95M Financing for Pendry San Diego
Monday, October 27, 2014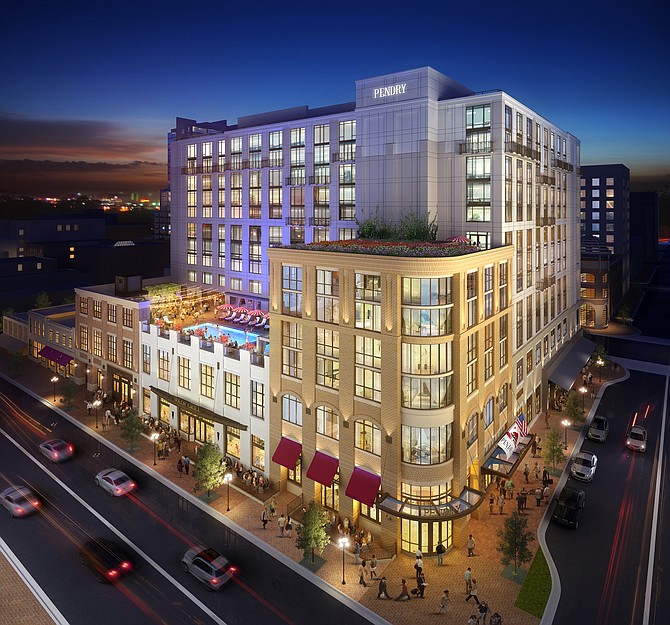 George Smith Partners, a Los Angeles-based commercial real estate investment banking firm, has arranged $95 million in construction financing for development partners The Robert Green Co. and Montage Hotels & Resorts of Laguna Beach to construct Pendry San Diego, a new 317-room luxury Montage-branded hotel in the Gaslamp Quarter, according to George Smith Partners' Principal Malcolm Davies.
"This hotel project has been in the works for more than 10 years, with a variety of challenges to overcome," Davies said. "George Smith Partners worked extensively with The Robert Green Co. and Montage Hotels & Resorts over the past 15 months to finally secure the construction financing they needed. This allowed the work to begin on this $138 million hotel development, which had its ceremonial ground breaking earlier this month."
Development and civic leaders held a public groundbreaking Oct. 8 at the site, bounded by Fifth, Sixth and Island Avenues and J Street.
Davies said that this was a highly structured deal, with a capital stack that included both debt and equity.
"On the surface it could be assumed that financing a project in such a strong location in today's market would be seamless," he said. "On the contrary, the combination of the economic downturn and the site's eminent domain issue, coupled with the fact that the development will be part of a private 99-year ground lease, made identifying the right capital providers a challenge that required deep expertise in navigating the capital market."
Developers said Pendry San Diego will include 36 suites, a rooftop pool, two on-site restaurants, a beer hall, spa and fitness facility. There will be more than 22,000 square feet of meeting space and "fashion forward" designed guest rooms.
Founded by San Diego native Robert S. Green Jr., the 15-year-old Robert Green Co. is privately held and focused on hospitality, luxury residential and mixed-use development throughout the western United States.