Pendry Joins the List of Luxury Downtown Hotel Projects
Friday, October 17, 2014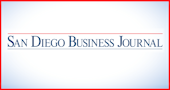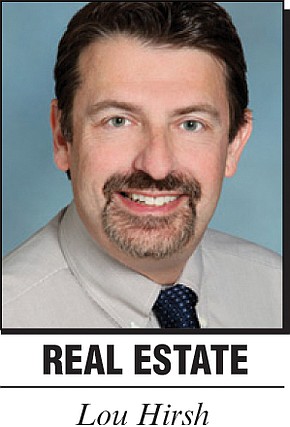 Two more high-profile, hospitality-related projects recently broke ground in San Diego's downtown area, giving continued heft to its status as the region's prime hot spot for new development.
Encinitas-based developer The Robert Green Co. and Montage Hotels & Resorts of Laguna Beach have begun construction on Pendry San Diego, a new 317-room luxury hotel in downtown San Diego's Gaslamp Quarter that will represent an investment of more than $100 million.
Set for a 2016 opening, plans call for a rooftop pool, two on-site restaurants, a beer hall, spa and fitness facility. The hotel will have more than 22,000 square feet of meeting space and "fashion forward" designed guest rooms, operators said.
The Pendry development joins two other big hotel projects now under construction off Pacific Highway, along the downtown waterfront. A group that includes San Diego's Lankford & Associates Inc. is building a $130 million, 400-room hotel with two Marriott brands on the former site of the Lane Field ballpark; and T2 Development of Newport Beach is at work on a 364-room, dual-branded Hilton project on the former site of the Fat City restaurant.
The other big recent groundbreaking took place not far from those hotels. San Diego's Cohn Restaurant Group has started work at Harbor Island on a new full-service restaurant, expected to cost at least $10 million to develop and set for a spring 2015 opening.
Cohn officials said the yet-to-be-named restaurant, serving "Modern Mexican" cuisine, is planned for a site at 880 Harbor Island Drive, adjacent to the company's existing Island Prime and C-Level restaurants on the east end of Harbor Island. The location is the former site of the Reuben E. Lee paddleboat restaurant.
Cohn Restaurant Group is partnering on the project with Sunroad Harbor Island Inc., a unit of San Diego-based developer Sunroad Enterprises. Sunroad itself has a 175-room hotel project in the works but currently on hold at Harbor Island, as it works out various planning issues with the Port of San Diego and California Coastal Commission.
The 24,000-square-foot Cohn restaurant, designed by Gensler and the late architect Graham Downes, will include indoor and outdoor dining, with a floating event deck that will accommodate more than 1,000 guests.
• • •
Stores, Restaurants Coming and Going: Local bargain hunters will have one more place to snap up clothing deals when Burlington opens its fifth San Diego County store. According to the New Jersey-based retailer's website, a new Burlington — formerly known as Burlington Coat Factory — is set to open Nov. 21 at 5405 University Ave., in San Diego's midcity region.
By year's end, a high-profile local departure will take place in the space at 5521 La Jolla Blvd. in La Jolla. The upscale Maitre'D restaurant, led by noted restaurateur Louis Zalesjak, is a 32-year institution at that site but will soon be closing, according to the brokerage company Marcus & Millichap.
The company's Ben Tashakorian and Stuart Fagan represented Zalesjak in the recent $2.34 million sale of the 5,000-square-foot building housing the restaurant. Brokers said the buyer, recorded as 5521 La Jolla Boulevard LLC, is actively seeking a new upscale restaurant to lease the space.
Another San Diego-based company is staying put but expanding overseas. Clothing retailer Luv Surf Apparel, founded by Gina Champion-Cain and based in Mission Beach, recently announced a push into the European market, reaching an agreement with French retailer Action Fun Lorient to sell its California beach-style goods at a store in the coastal town of Lorient, France.
Operators of Luv Surf Apparel, which is part of Luv Surf Brands LLC, said there will be additional launches in the coming year in Athens, Tokyo, and other cities in Europe, Asia and South America.
In Del Mar, Donahue Schriber is anticipating a November completion for its $4 million renovation of Beachside Del Mar, a Vons-anchored shopping center off Del Mar Heights Road that it acquired in 2012 for $40 million and formerly known as Del Mar Heights Village.
The Costa Mesa-based company recently announced sandwich chain Jersey Mike's Subs as its newest tenant, set to open in the first quarter of 2015.
• • •
Vacant Land in Santee Comes Alive: What a difference a freeway extension makes. According to commercial real estate services firm The Heritage Group, a piece of Santee land that stood vacant for nearly 30 years is the site of a new 16,942-square-foot regional shopping center, currently in early planning and review stages and set to open in fall 2015.
The 2.65-site was long ago home to a restaurant and grocery store. Heritage Group credits completion of the state Route 52 extension, linking it to state Route 67, for creating a "revitalized eastern gateway" to Santee and reviving commercial interest in the intersection of Magnolia and Prospect avenues.
The center at 8866 N. Magnolia Ave. is being developed by property owner Cameron Brothers Construction Co.
Send commercial real estate and development news of general local interest to Lou Hirsh via email at lhirsh@sdbj.com. He can be reached at 858-277-8904.