Kratos Defense & Security Solutions Announces Several Contracts
Friday, October 17, 2014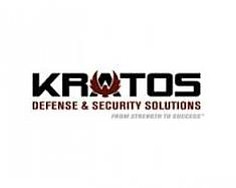 Kratos Defense & Security Solutions Inc. announced several contract wins in the seven-day span of Oct. 9-15.
The largest deal — worth $4.2 million — calls for the company's UK-based EW Simulation Technology business to work with an unnamed customer in Europe. Specifically, it will provide specialized products in support of a radar program. Based in Farnborough, England, the EW Simulation Technology unit is part of Kratos (Nasdaq: KTOS)'s Electronic Products Division.
Separately, Kratos announced that its Public Safety & Security Solutions division received $3.9 million in new business. The contract awards call for Kratos to deploy specialized security systems — including video surveillance and access control systems — at major financial institutions, which were not named.
Another part of the new work covers U.S. Navy aviation. The sea service exercised a $2.2 million contract option with Kratos' Herley Lancaster operation, which will provide tactical instrument landing system electronics for carrier-based aircraft. The microwave landing system provides the precise elevation and azimuth guidance information that pilots need for aircraft carrier landings. The option covers F/A-18 Super Hornet fighters and E-2D Advanced Hawkeye radar surveillance aircraft. Pennsylvania-based Herley Lancaster is part of Kratos' Electronic Products Division.
Finally, the business said that it received $2.1 million in awards for security gear to be deployed at certain U.S. rail and mass transit assets. Kratos offered no details on its customer or customers. The work goes to the business' Public Safety & Security Solutions division, which will design, engineer, deploy and integrate the systems.
Kratos — which recorded $951 million in revenue during its last fiscal year — supports the various projects from its main office near University Towne Center in San Diego.