Qualcomm to Buy British Company for $2.5 Billion
Wednesday, October 15, 2014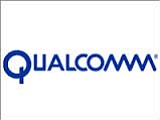 Qualcomm Inc. said Oct. 15 that it has agreed to buy CSR plc, a British fabless semiconductor company, for $2.5 billion in cash.
With the buy, Qualcomm (Nasdaq: QCOM) said that it will widen its scope in two areas that are expected to grow: automotive infotainment and the Internet of Everything, also known as the "Internet of Things." The purchase would give Qualcomm products, channels and customers in both spaces.
CSR, based in Cambridge, describes its products as silicon, enhanced software and services. It focuses on voice and music, document imaging, automotive infotainment, Bluetooth Smart wireless technology and indoor location.
"The addition of CSR's technology leadership in Bluetooth, Bluetooth Smart and audio processing will strengthen Qualcomm's position in providing critical solutions that drive the rapid growth of the Internet of Everything, including business areas such as portable audio, automotive and wearable devices," said Steve Mollenkopf, Qualcomm's CEO, in a statement.
Qualcomm said it expects the acquisition to close by the end of summer 2015.
Deutsche Bank AG advised Qualcomm on the deal.
.