Leparulo Resigns From Novatel Board; Company Sets Agenda for Stockholders Meeting
Tuesday, October 14, 2014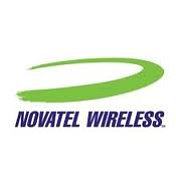 Novatel Wireless Inc. said in a securities filing that Peter Leparulo left the company's board of directors. Leparulo signed a resignation document one week earlier, on Oct. 7, the filing said, and the resignation was effective Oct. 14. Leparulo, 55, had been CEO of the company from 2003 to 2006, then again from 2008 until June. He started his career at Novatel (Nasdaq: MIFI) in 2000 as general counsel.
In other news, the corporation, which makes electronics for wireless communications, released a proxy for its special meeting of stockholders, set for 2 p.m. on Nov. 17 at its San Diego headquarters. Several items will be put to a vote of the shareholders, including whether to amend the number of authorized shares from 50 million to 100 million.
Novatel Wireless is still experiencing change after activist shareholders took the board to task for its financial performance during the spring. The Novatel Wireless board named Alex Mashinsky, a member of the activist shareholder group, to the board in late April and to the job of interim CEO on June 13.