BioMed Markets Developments Via New Mobile App
Tuesday, October 14, 2014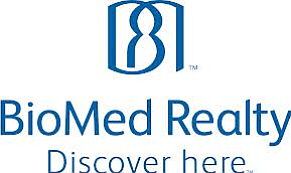 BioMed Realty Trust Inc. recently launched a new mobile application geared to informing tenants and brokers about potential development at its life science properties in San Diego and three other markets.
Officials of the San Diego-based real estate investment trust said the app, available for free download from Apple's App Store, is usable on iPhones and iPads. The initial beta version provides users with interactive views of its projects including i3 at University Towne Center, 450 Kendall in Cambridge, Mass., Gateway of Pacific in South San Francisco and BioMed Realty Research Center in Seattle.
Details are provided on buildings, floor plans, amenities and related development topics. The Cambridge and Seattle projects are under active construction, with the San Diego and South San Francisco projects in pre-development phases.
BioMed President and Chief Operating Officer Kent Griffin said the app is designed to help life science companies and their representatives visualize spaces for their future research into scientific breakthroughs.
A full version of the app will be available later this year and will include all of BioMed's properties nationwide, officials said. BioMed Realty Trust (NYSE: BMR) owns or has interests in life science properties comprising approximately 17.2 million rentable square feet.
At UTC, BioMed has received city approvals and is scouting tenants for i3, a three-building campus that it plans to construct on seven acres off Executive Drive and slated to include more than 300,000 square feet of rentable square feet and high-end amenities. A projected development cost or timetable has not been announced.