Novatel Wireless Makes Appointments to Its Board
Monday, October 13, 2014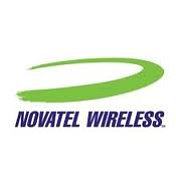 San Diego-based Novatel Wireless Inc., a maker of wireless communications electronics, has appointed Philip Falcone and Robert Pons to its board of directors. The company made the announcement Oct. 13.
Both executives are affiliated with HC2 Holdings Inc. of Herdon, Va. Among other things, HC2 (OTCQB: HCHC) serves as a wholesale service provider to fixed and mobile network operators worldwide.
Separately, Novatel Wireless (Nasdaq: NVTL) said it plans to change its ticker symbol to MIFI — which is the name of its most popular consumer product, the MiFi mobile hot spot. The change is scheduled to take place Oct. 15.
Alex Mashinsky took the job as interim CEO at Novatel Wireless in June, replacing Peter Leparulo. Mashinsky and fellow investors challenged the direction of Novatel Wireless in the spring. Mashinsky got a seat on Novatel Wireless' board in late April.