Japan FTC Approves Peregrine Sale to Murata
Monday, October 13, 2014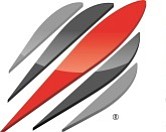 Peregrine Semiconductor Corp., the San Diego maker of radio frequency chips contained in many wireless devices, said the Japan Fair Trade Commission notified the company that its pending sale to Murata Electronics North America was granted clearance.
The commission's approval on the planned stock sale valued at $477 million when it was first announced in August, is subject to a 30-day waiting period that terminated Oct. 12, the company said.
Peregrine's board of directors scheduled a special shareholders meeting to vote on the transaction on Nov. 19. The company said it will file a definitive proxy report related to the transaction as soon as reasonably practicable.
The transaction requires approval of Peregrine's shareholders and remaining regulatory approvals. The company said it expects all that to be completed during the fourth quarter of this year.