Council Committee Vote Shows Split on the Linkage Fee Issue
Friday, October 3, 2014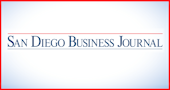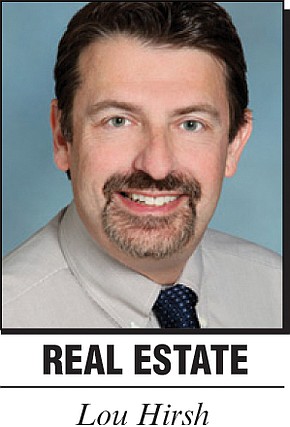 San Diego City Council before year's end will be revisiting the touchy subject of how to finance affordable workforce housing through fees imposed on new commercial development projects.
By a deadlocked 2-2 vote, council's Smart Growth and Land Use Committee recently gave a less-than-unified sendoff to a compromise measure that would double current fees — known as linkage fees — paid by developers of office, hotel, retail and other types of nonresidential projects.
A prior linkage fee hike plan — which generated heated opposition and a threatened referendum from the business community before it was rescinded last year by City Council — would have raised those fees between 375 and 750 percent, depending on the type of project.
The current plan — which council will be reviewing in November or December — would raise the linkage fee from $1.06 to $2.12 per square foot for office projects; and from $0.64 to $1.28 for hotel and retail projects.
Unlike the prior proposal, the current one completely exempts industrial manufacturing and warehouse projects from any linkage fees; and keeps the fee for research and development projects at its current $0.80 per square foot. Projects by nonprofit hospitals are also completely exempt from fees.
The compromise measure was reached earlier this year in talks that included representatives of the fees hikes' principal supporter, the San Diego Housing Commission; and their prime opponent, a group called the Jobs Coalition, which gathered enough referendum signatures last year to force a council repeal of the original fee hike.
The new measure would take effect in January 2015. Unlike the prior version, however, the fee increase would "sunset" — essentially be terminated — in January 2018 unless certain milestones are reached by the city, including streamlining processes for project approvals.
• • •
Downtown Proposal Takes a (Sky) Dive: A planned tourism attraction could give a whole new meaning to "visiting that dive" in East Village, a phrase heard much more frequently in the days before a bunch of new bars and restaurants started popping up there.
"Sky-dive" is the more precise term for the proposal now being considered by San Diego planning officials. According to plans filed with Civic San Diego, Airborne America wants to build a 21,000-square-foot facility with two wind tunnels, where visitors could simulate skydiving in a 30-foot-tall glass tube. Pending issuance of building permits, it is planned for a site at 14th Street and Imperial Avenue, near Petco Park. The development group includes Buzz Fink, who runs the Skydive San Diego parachute jumping school in East County.
Other downtown development proposals are more of the earthbound variety. Not far from the wind-tunnel attraction, at 1435 Imperial Ave. in East Village, applicant Imperial Urban Housing LLC is planning a six-story project that would include 63 affordable apartments, according to Civic San Diego.
• • •
C Street Targeted for Enhancements: Economic development leaders are hoping that a rising national tide of "tactical urbanism" can provide a much needed rejuvenation to downtown San Diego's moribund C Street corridor.
Organizers including the Downtown San Diego Partnership recently held a "What do you want here?" campaign at C Street and Fourth Avenue. Similar to what was done last year at 13th Avenue and J Street — resulting in a new "pocket park" — the new campaign urged the public to fill out and post stickers on a viewing board with ideas to improve the long-neglected C Street corridor.
Ideas were taken through Sept. 29, with future candidates for the neighborhood expected to include a farmers market, a dog park or some other type of "pop up" park.
The temporary small-scale, low-cost park is becoming increasingly ubiquitous in the local region. Organizers recently organized one with food trucks and tree planters at Makers Quarter in East Village, another called Quartyard is being assembled with temporary shipping containers at another site in that neighborhood, and the city of Carlsbad recently completed its own pop-up plaza experiment in its central village.
• • •
Belmont Park Lease Deal Rejected: City officials by November will be revisiting a leasing arrangement with the operators of the city-owned Belmont Park in Mission Beach, after recently rejecting a proposed lease extension that officials said would provide the city with too little revenue.
A report from the city's Office of the Independent Budget Analyst said a proposed 50-year extension of the lease with park operator Pacifica Enterprises is "longer than the average municipal ground lease." It also said proposed percent-of-gross rental rates — ranging from 3 to 6 percent of revenue from food and various attractions — were lower than comparable figures in other California cities.
Both sides will now attempt to renegotiate the lease. Yet to be seen is the impact that a lease-signing delay might have on the park operator's ongoing plans for an extensive renovation of the nearly century-old amusement park.
Send commercial real estate and development news of general local interest to Lou Hirsh via email at lhirsh@sdbj.com. He can be reached at 858-277-8904.