Mast Therapeutics Names New Chief Medical Officer
Thursday, October 2, 2014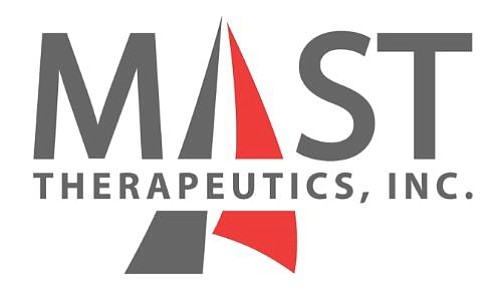 Mast Therapeutics Inc., a San Diego-based biopharmaceutical company, announced that Edwin Parsley has been appointed to chief medical officer and senior vice president.
Parsley has been actively engaged with Mast since it acquired Aires Pharmaceuticals Inc. in February 2014. He has served as Mast's interim chief medical officer since September 2014 and as chief medical officer of Aires since April 2011.
Parsley previously worked for Pfizer Inc., where he oversaw clinical trials for the drug, Revatio. He is a practicing physician and certified by the American Board of Internal Medicine in internal medicine, pulmonary disease, critical care medicine and sleep medicine.
"Ed brings significant drug development and clinical expertise, as well as over 25 years of experience treating patients with a range of acute care needs, including patients with sickle cell disease, heart failure and stroke in emergency department and inpatient settings," said Brian Culley, chief executive officer of Mast. "Over the seven months since we acquired Aires, Ed has made valuable contributions to our programs and we are delighted he has joined our team. We believe his experience will help us achieve our clinical and preclinical development goals over the next 12 to 18 months."
"I am very pleased to join Mast at this exciting time in the company's history," Parsley said. "With its ongoing Phase 3 study of MST-188, Mast is a leader in a rare disease for which there is significant unmet need and I look forward to helping the Company achieve its goal of bringing to market the first FDA-approved drug for sickle cell disease in over 16 years, as well as advancing the company's development programs in heart failure and arterial disease."