Cypher Genomics Names Ravenel to CTO Position
Wednesday, October 1, 2014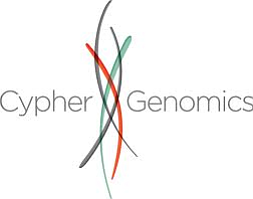 Cypher Genomics Inc., a San Diego-based genome informatics company, announced the appointment of J. Patrick Ravenel as chief technology officer.
Ravenel has more than 20 years of enterprise software and systems experience and a proven track record of designing and architecting solutions for Fortune 500 companies, according to Cypher.
"Patrick has been recognized as a top designer and architect of enterprise class software and systems and is known industrywide for delivering innovative products that operate at scale and securely integrate with partners, including in the health care community," said Ashley Van Zeeland, co-founder and CEO of Cypher Genomics. "We look forward to Patrick's expertise in security and big data management to deliver robust genome interpretation technology to our clinical and industry partners."
Ravenel will help advance Cypher's genome interpretation software as a service offering, Mantis, and its biomarker discovery service, Coral.
Ravenel is a major contributor to the design, development and deployment of distributed computing solutions. He has experience in financial trading, commercial electronic data interchange, security, compliance and analytic systems. He was previously vice president of software development at MedImpact Healthcare Systems. Prior to MedImpact, he had successful exits (both acquisition and IPO) as a co-founder and a director in the areas of security and distributed transactional caching environments.