Multifamily Is Still Sitting Pretty as Vacancy Rate Hits 3.59%
Wednesday, November 26, 2014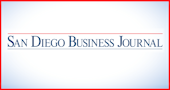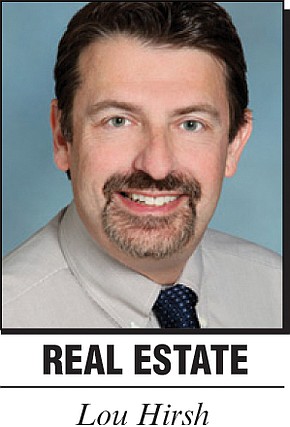 As the brokerage company Cassidy Turley noted in a newly issued report, an apartment vacancy rate below 5 percent is considered a landlord's market.
San Diego County's landlord-tenant game has been lopsided in favor of apartment owners for the past several quarters, underscored by the 3.59 percent vacancy rate at the end of the third quarter. Cassidy Turley notes that was down from 5.05 percent three years ago.
North County's Highway 78 corridor had the lowest vacancy among local submarkets in the third quarter, at 2.54 percent. Central San Diego — generally an area running north to south between state Route 52 and Interstate 8 — had a vacancy of 4.8 percent.
Coastal North County remains tight at 3.35 percent, with South County at 3.62 percent. Countywide, the average apartment rental rate was $1,515 — 4 percent higher than a year ago.
The trends are giving lots of incentives to those who invest in existing apartment buildings and develop new ones.
"The apartment investment market in San Diego is heated, as high-net-worth buyers aggressively bid for available properties," said researchers at brokerage company Marcus & Millichap Inc., in their own recently released third-quarter report. "The result has been a value surge and further confidence among sellers to list properties at higher prices."
Still, brokers noted, many current listings on the local market are priced beyond the interest level of buyers, which could help "normalize" conditions in the current final quarter of 2014.
Certain neighborhoods in and near downtown San Diego remain hotbeds for new apartment construction. The latest example is the recently approved, $60 million Broadstone Makers Quarter in East Village, a 269-unit mixed-use project by Alliance Realty Partners LLC.
That development, which includes 5,100 square feet of ground-floor commercial space, is set for a 2017 completion and will span most of the block bounded by Broadway, 16th, 17th and E Streets. It is the first commercial project approved by city officials for the larger Makers Quarter community, and one of several apartment projects underway or in the pipeline throughout East Village.
In Little Italy, new apartments have been proposed to surround a new public gathering spot that is slated for a Dec. 1 groundbreaking, called Piazza Famiglia. Designed to emulate the grand piazzas of Italy and other European cities, with a water feature included, the West Date Street plaza is being spearheaded by the Little Italy Association and San Diego-based developer H.G. Fenton Co., and is set for a 2016 opening.
According to Civic San Diego, the city's downtown project oversight agency, H.G. Fenton has also submitted plans for a two-building, mixed-use residential project with a total of 125 units — likely apartments — that will straddle the new piazza.
Plans include a seven-story building on the north side of Date Street, and a five-story building on the south side, in an area spanning between India and Columbia streets.
• • •
Landing Some Grub at Rental Center: San Diego International Airport is seeking a restaurant neighbor for Hertz, Avis and the other companies that will eventually occupy the $316 million consolidated rental car center now under construction on the north side of the airport.
Airport operators recently tapped the local brokerage company Location Matters, for the task of landing a restaurant tenant to lease a 7,900-square-foot space on the top floor of the rental center, which is set for a 2016 opening off Interstate 5.
Officials said the space will offer views of the airport runway, the city's skyline and nearby waterfronts. The space has been designed to include 180 feet of floor-to-ceiling frontage, with an outdoor patio and elevator entry.
Location Matters President Michael Spilky said the airport is aiming for a local artisanal food experience, with a casual but refined vibe.
"This is a generational opportunity to be the restaurant we all talk about for the next 30 years; a sustainable place to woo your out-of-town guests, have a date night, or even a power lunch," Spilky said in a statement.
• • •
Restaurant and Retail Arrivals: The popularity of Little Italy's UnderBelly ramen restaurant has spawned a sequel. San Diego-based CH Projects recently opened UnderBelly II in the newly completed North Parker mixed-use development in North Park.
The new 1,800-square-foot restaurant, with a 1,000-square-foot patio, was designed by hospitality designer Paul Basile, whose locally based Basile Studio also worked on prominent local eateries including Polite Provisions and Craft & Commerce.
In San Diego's Clairemont neighborhood, Blaze Fast-Fire'd Pizza of Pasadena recently opened its third San Diego County restaurant, in the Genesee Plaza retail center on Balboa Avenue.
Wal-Mart Stores Inc. has reopened its Poway store following a nearly 40,000-square-foot expansion, which the retailer said added a grocery department and created 85 new jobs at what is now a 24-hour Supercenter. The Poway store, on Community Road, opened in 1992.
Menswear retailer The Ascot Shop, a La Jolla mainstay since 1950, now has a "store within a store." Operators said the business at 7750 Girard Ave. recently saw the opening of Robert Talbott Inc., a Monterey-based seller of luxury apparel and accessories for men and women, which previously debuted store-in-store locations in Beverly Hills and Highland Park, Ill.
Send commercial real estate and development news of general local interest to Lou Hirsh via email at lhirsh@sdbj.com.