Mission Federal Makes Business Lending Gains, Aims for More
Wednesday, November 26, 2014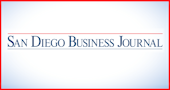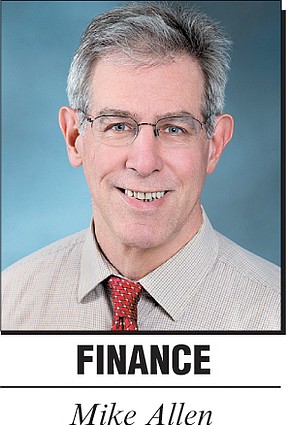 Mission Federal Credit Union is doing more small business lending these days and plans to expand that line.
For the nine months that ended Sept. 30, San Diego's second-largest credit union reported holding $84 million in business loans, up about 70 percent from the same period of 2013.
"It's an area where we have a lot of room to grow," said Ron Araujo, Mission Fed's chief financial officer.
Indeed it does. By law, credit unions are restricted on business lending to 12.5 percent of their total assets. Because Mission Federal has $2.56 billion in assets, that means it can increase its business lending to about $320 million, Araujo said.
Of course, it's not going to put those loans on all at once, but it expects to increase this line, Araujo said.
The loans, mainly on the properties a business occupies, range from a few hundred thousand to several million dollars, and performing. The business lending group added a few experienced loan officers to its staff this year, so further growth is in the cards, Araujo said.
Mission Fed's overall loan portfolio increased 16 percent over the year to $1.48 billion. First mortgages made up nearly half that amount at $695 million, which increased by about $161 million or 30 percent.
The two next largest parts of the portfolio are new and used auto loans at nearly $500 million, and unsecured credit cards at about $156 million.
While auto loans used to make up the bulk of Mission Fed's loans, profit margins aren't as great as those for real estate, Araujo said. And because the terms are much longer, borrowers tend to stay longer, too, he added.
In terms of profits, Mission Fed reported $20.4 million for the first nine months of 2014, down from $28.4 million for the like period of 2013.
Araujo said the $8 million difference in net income this year was caused by a big reversal in the loan reserves last year (which increases profits), along with increased expenses for added branches, more employees, and marketing this year.
Loan quality has been consistently improving over the past several years at most credit unions to the point that this year there wasn't any insurance assessment because the insurance fund is strong enough, Araujo said.
Mission Fed, which has $2.56 billion in assets and trails only San Diego County Credit Union, opened three branches this year to bring its total to 27, all in the county. The credit union counts about 174,000 members, up 5 percent from last year.
• • •
CB&T net profits decline: California Bank & Trust, San Diego's largest locally based commercial bank, reported third quarter net income of $30.3 million, down from $34.7 million in net income for the like quarter of 2013.
For the nine months, CB&T reported net income of $79 million, down 19 percent from the $97.5 million in net income for the like period of last year.
The bank, a subsidiary of Zions Bancorporation of Salt Lake City, said it took $13 million in one-time losses on the sale of trust preferred securities, which it said accounted for much of the reduced profit.
Net interest income also fell from about $348 million for the nine months of last year to $313 million for the like period of this year. The bank's net interest margin, or the difference between what it charges on loans and what it pays on deposits, decreased this year to 4.1 percent from 4.68 percent in 2013.
CB&T expanded its loans this year to $8.35 billion as of Sept. 30, compared with about $8 billion for the same time in 2013, up 4.3 percent.
Total assets grew 3.4 percent over the year to $11.15 billion.
Capital ratios all exceed the minimum levels to be considered a well-capitalized bank, with total risk-based capital at 14.29 percent, up from 13.81 for the like period of 2013.
• • •
Auto loans grow nationally: Auto lending increased again this year at credit unions, which dominate this space.
According to SNL Financial, auto lending at the nation's top 25 auto lenders increased to $48 billion, up nearly 16 percent over the first nine months of 2014 compared to the like period of last year.
Used vehicles made up a majority of the total — 53 percent — at the top 25, none of which are based in San Diego.
The average interest rate on a three-year, used car loan was 4.18 percent, while a five-year, new car loan averaged 3.96 percent, the SNL report said.
Navy Federal Credit Union held the most car loans with about $9.7 billion, or 22 percent of its total loans, as of Sept. 30.
• • •
Index shows credit unions rank first: A new survey from the American Customer Satisfaction Index found that credit unions ranked first in customer satisfaction, which was tops among all financial institutions. ACSI said credit unions ranked substantially better than traditional banks on every component, including expectations, quality, value, loyalty and having lower complaint rates.
Evidence of the industry's loyalty in California was a 10.5 percent growth in loans this year, according to the California Credit Union League.
• • •
Opus makes $1 billion pledge: Opus Bank, based in Irvine and with five offices in San Diego, said it made a $1 billion commitment to lend to qualified businesses looking to expand in California. CEO Stephen Gordon said the state's business environment has floundered for too long, and substantial growth has to come from the bottom up.
Opus said it lends to smaller and larger businesses with revenue from $1 million to $100 million. It has about $4.7 billion in assets and has a total of 58 branches, including 32 in California.
• • •
Send any news about locally based financial institutions to Mike Allen via email at mallen@sdbj.com. He can be reached at 858-277-6359.