Waiting Period Ends for Proposed CareFusion, Becton Deal
Thursday, November 20, 2014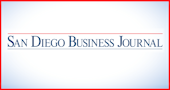 Becton, Dickinson and Co. and CareFusion Corp. announced that the waiting period mandated under the Hart-Scott-Rodino Antitrust Improvements Act of 1976 regarding Becton's proposed acquisition of San Diego-based CareFusion expired on Nov. 19.
Earlier this year, Becton and CareFusion entered an agreement in which New Jersey-based Becton (NYSE: BDX) would acquire CareFusion (NYSE: CFN) in a stock and cash transaction for $12.2 billion.
The combination of the two companies' product portfolios will offer integrated medication management solutions and smart devices, from drug preparation in the pharmacy, to dispensing on the hospital floor, administration to the patient, and subsequent monitoring.
The proposed acquisition remains subject to certain other conditions and approvals, including, among others, the adoption of the merger agreement by the CareFusion stockholders and the approval of the proposed acquisition by the European Commission under the European Union Merger Regulation.
While Becton stated that it is committed to maintaining an active presence in San Diego, a CareFusion spokesperson for the local company said the integration planning process was just getting underway in October. It is unclear if or when operations and staff could be affected.