Seven More Cities Join HERO Program
Thursday, November 20, 2014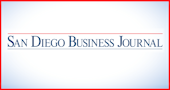 Seven more cities in San Diego County officially launched Home Energy Renovation Opportunity programs allowing home owners and commercial property owners to install energy and water efficiency improvements without any capital outlay and repayments made on property tax bills.
The seven new cities participating in HERO's Property Assessed Clean Energy (PACE) program are Coronado, Encinitas, Imperial Beach, La Mesa, National City, Poway and Santee.
Matt Messina, HERO's community development manager, said the program has funded about 1,600 projects in the county, and partnered with hundreds of contractors who have installed energy-saving systems.
In the 10 other cities and the county that earlier approved HERO programs, about $23 million in projects were funded so far.
In California, the HERO program has been adopted by 206 communities; it's funded some 20,000 residential projects totaling about $375 million in financing.
In a related story, Renovate America, a provider of PACE financing in partnership with 400 Capital Management LLC, said it completed a second securitization of $129.1 million in PACE notes. To date, the program has issued about $232.9 million in Class A notes.
The second securitization helped fund 6,858 projects that will save homeowners 6.7 million kilowatts of electricity and 4 million gallons of water, according to Renovate America.