SDSU Begins Work on $143 Million Mixed-Use Project
Wednesday, November 19, 2014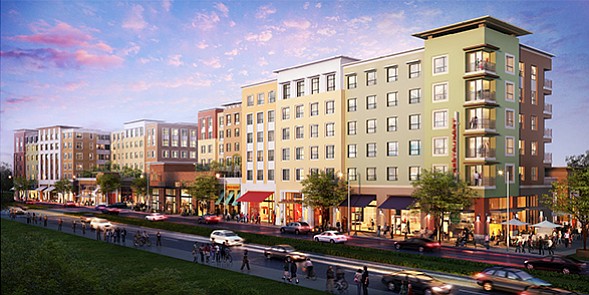 San Diego State University has broken ground on South Campus Plaza, a $143 million mixed-use student housing and retail project slated for completion in fall 2016.
A Nov. 19 public ceremony marked the start of construction, near the intersection of Campanile Drive and Hardy Avenue in San Diego.
Officials said South Campus Plaza will include housing for more than 600 students, with retail stores, restaurants and related commercial businesses serving the campus and surrounding neighborhoods. Commercial tenants have not been announced.
The pedestrian-friendly project is located south of the SDSU Transit Center, spanning an area between Hardy Avenue and Montezuma Road. Officials said the project is designed to create a sense of place for the campus and meet rising demand for on-campus student housing.
The development site was formerly used for temporary classrooms. The project is funded through revenue bonds that will be paid back by retail, housing and parking revenue, with no state funds or tuition fees being deployed for construction, officials said.
Final plans for the project were approved earlier this year by the California State University Board of Trustees. SDSU officials said a second development phase, planned for the east side of College Avenue, will be built at a later date when market conditions are appropriate.