Receptos' Pricing Puts Public Offering of Common Stock at $360M
Wednesday, November 19, 2014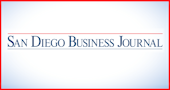 Receptos Inc., a biopharmaceutical company developing drug candidates to treat immune and metabolic diseases, announced the pricing of an underwritten public offering at $360 million for 3,600,000 shares of its common stock at a price to the public of $100 per share.
Receptos intends to use the net proceeds received from this offering to fund continued development of its product candidate RPC1063 in ongoing and planned clinical trials for Relapsing multiple sclerosis, ulcerative colitis and Crohn's disease, continued development of its in-licensed product candidate RPC4046 in an ongoing clinical trial for Eosinophilic Esophagitis, ongoing preclinical and research programs, and working capital and other general corporate purposes.
All of the shares of common stock to be sold in the offering are being offered by Receptos. The company has also granted the underwriters a 30 day option to purchase up to an additional 540,000 shares of common stock. The offering is expected to close on or about Nov. 24, 2014, subject to customary closing conditions.
Credit Suisse Securities (USA) LLC and Leerink Partners LLC are acting as joint lead book-running managers for the offering. Evercore Group LLC and BMO Capital Markets Corp. are acting as book-running managers. Wedbush PacGrow Life Sciences and Nomura Securities International Inc. are acting as co-managers.