Organovo Releases Commercial Version of 3D Liver Tissue
Tuesday, November 18, 2014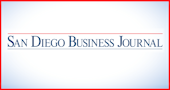 Organovo Holdings Inc., a company that creates human tissues by 3-D bioprinting, announced the release of a commercial version of its bioprinted human liver tissue, specifically designed for testing drug toxicity.
The product is called exVive3DTM Human Liver Tissue and is intended for preclinical drug discovery testing. The company said that the bioprinted livers are too small to be considered an organ, but do function similar to a real human liver and can live for 40 days or longer. Organovo's commercial liver product is designed to accelerate and improve toxicity testing of new drug candidates so that only the safest drugs are given to patients.
Today, pharmaceutical companies test drugs on thin layers of liver cells, adhered to surfaces of plastic petri dishes. Those cells die after a couple of days and do not react to drug candidates like real liver tissue, a company spokesperson said.
Since 2007, 16 drugs have been withdrawn from the market due to safety issues. It costs more than $1 billion and takes more than 12 years to bring a drug to market, the company said.
"Pharma companies can use our bioprinted liver to weed out toxic drugs early in drug development rather than after they have failed expensive clinical trials," said Keith Murphy, chairman and CEO of Organovo.
Initially, clients will be able to access the technology through Organovo's contract research services program.