Receptos CEO Named Chairman of Tocagen's Board of Directors
Friday, November 14, 2014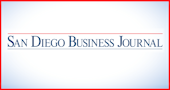 Tocagen Inc., a clinical-stage company working on therapies that boost the immune response to cancer, announced that Faheem Hasnain, president and chief executive officer of Receptos Inc., has been appointed as chairman of the board of directors.
"Faheem's impressive track record and extensive experience leading the development and commercialization of novel oncology and immunology drugs brings valuable insight and strategic guidance to Tocagen as we advance towards late-stage clinical trials of Toca 511 and Toca FC in patients with high-grade glioma," said Harry Gruber, chief executive officer of Tocagen. "We are delighted that Faheem has joined us as chairman of the board."
Hasnain is a distinguished industry leader with over 30 years of experience in the biopharmaceutical industry. Presently, he serves as chairman of the board of Sente Inc. Before that, he was chairman of the board of Ambit Biosciences Corp., acquired by Daiichi Sankyo Co., and he served on the board of directors of Seragon Pharmaceuticals Inc., acquired by Roche Group; Aragon Pharmaceuticals Inc., acquired by Johnson & Johnson; and Tercica Inc., acquired by Ipsen.
"Tocagen has an excellent scientific foundation and an exciting future for its lead and second-generation gene therapies that are designed to help cancer patients activate their immune systems to fight their cancers," Hasnain said. "I look forward to working closely with Harry, the board and the Tocagen leadership team to contribute to the continued growth and success of the company."