Alliance Plans 7-Story Mixed-Use Project in the East Village
Friday, November 14, 2014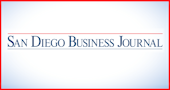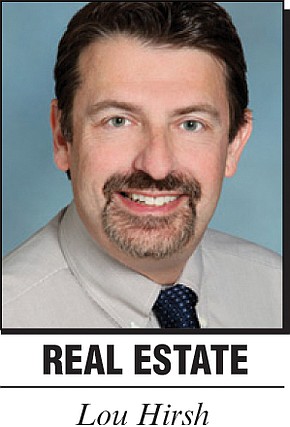 It turns out that Alliance Residential Co. wasn't through with downtown San Diego when it recently decided to sell its 203-unit Broadstone Little Italy for $102.5 million, not long after completing the project earlier this year.
Alliance Realty Partners LLC, an affiliate of the Phoenix-based company, now has in the works a 269-apartment project called Broadstone Makers Quarter, planned for a larger mixed-use community being developed in the northeast quadrant of East Village.
According to plans submitted to Civic San Diego, the city's downtown project oversight agency, the project includes a seven-story apartment building, approximately 5,100 square feet of commercial space and approximately 343 parking spaces. The location is a 50,000-square-foot parcel covering most of the block bounded by Broadway and 16th, 17th and E streets.
The Broadstone project is planned as part of Makers Quarter, an early-stage project covering five city blocks being spearheaded by a development group that includes San Diego's Lankford & Associates, on land owned by the Navarra family that has run Jerome's Furniture for the past 60 years.
Makers Quarter in turn is part of a larger East Village neighborhood envisioned by developers and the city as a future I.D.E.A. District, with elements geared to innovation, design, education and the arts. Urban Discovery Academy, a public charter school, recently broke ground on a $10.5 million facility set to open in the neighborhood in fall 2015.
The city's Downtown Community Planning Council, which advises municipal planners, reviewed the new Broadstone proposal in October and noted that it should fit the "non-commuter" orientation of what is envisioned to be a walk-friendly development.
The planning council also said the apartment project layout provides various opportunities for outdoor spaces, but it had a few caveats, calling for more "family-friendly" units and more welcoming front stoops. Civic San Diego's own Real Estate Committee has recommended a larger commercial space, the inclusion of three-bedroom units, and more on-site affordable housing.
In the southeast quadrant of East Village, which has several underused parcels, Imperial Urban Housing LLC has proposed a six-story, 63-unit affordable apartment project with a private courtyard, exercise room and Wi-Fi lounge. The site, at 1435 Imperial Ave. between 14th and 15th streets, is currently being used as a parking lot.
Civic San Diego's executive board will decide on both apartment projects at upcoming meetings. The agency reports that East Village will ultimately contain up to 46,000 residents once all of the current and in-the-pipeline residential projects are completed.
• • •
Water-themed Art Approved at Lane Field: San Diego International Airport has a giant aviation-themed mural gracing one of its terminal buildings, and the tough-to-miss public art show will soon have another entrant at the downtown hotel being built at the former Lane Field.
The Port of San Diego recently approved a public artwork, titled "Ripples," that will wrap around the above-ground parking garage that will be part of the $130 million, 400-room Lane Field North hotel project. The site at North Harbor Drive and Broadway, across from the Embarcadero, long ago contained a minor league baseball park that housed a precursor to today's San Diego Padres.
LFN Developers LLC, which is building the dual-branded Marriott hotel, will pay for the $1 million work by artist David Franklin, who has completed other public and private commissions in New York City, Seattle and other locales.
Port officials said "Ripples" will consist of fixed blades of aluminum that are individually cut in patterns resembling the graphs created by daily charts depicting rising and falling tides.
"The neutral color and reflectiveness of the aluminum will create a visually kinetic structure that will change throughout the day and look different depending on where the viewer is standing," said Yvonne Wise, the port district's public art curator.
The port district recently held a public ceremony marking completion of the $31.1 million first phase of improvements to the North Embarcadero, which started construction in 2012 and included new walkways, streetlights, landscaping and other elements spanning the waterfront from Navy Pier to B Street Pier.
• • •
New Restaurants in the Works: A multimillion-dollar overhaul is underway at the on-site restaurant of Catamaran Resort Hotel and Spa, a longtime visitor staple in Pacific Beach.
The hotel's operators, San Diego-based Evans Hotels, said the 8,200-square-foot restaurant space will house a yet-to-be-named concept led by Executive Chef Steven Riemer, a culinary veteran of establishments including The Lodge at Torrey Pines and The Ritz-Carlton in Laguna Niguel.
An early 2015 opening is planned, with a new configuration by Delawie Architects and KS Design Studio that includes indoor and outdoor seating and "sweeping, unobstructed" views of Mission Bay and downtown San Diego, operators said.
In downtown's Gaslamp Quarter, a December debut is planned for Double Standard, which operators said will combine "San Diego Americana" and Italian cuisine in a concept led by owner David Mainiero and chef Christotel Tan.
Operators said the restaurant, at 695 Sixth Ave. at G Street, will feature elements including a 160-foot grass sidewalk café that wraps its corner location.
Send commercial real estate and development news of general local interest to Lou Hirsh via email at lhirsh@sdbj.com. He can be reached at 858-277-8904.