Reebok Opening Two FitHub Stores in San Diego
Wednesday, November 12, 2014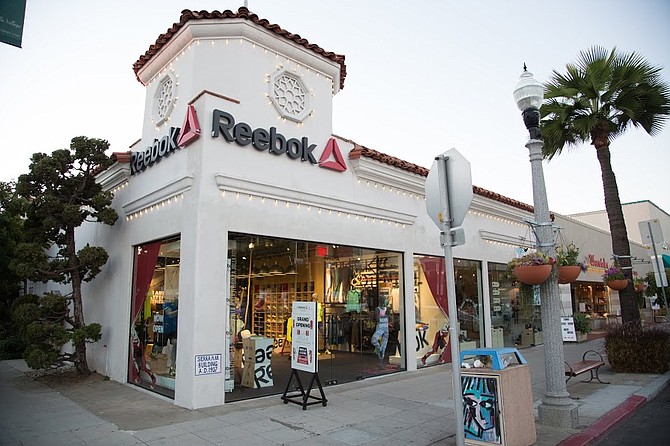 Fitness apparel and equipment maker Reebok International Ltd. is opening four Southern California locations of a new retail chain known as Reebok FitHub, including two in San Diego.
Officials said the stores – at 440 Fifth Ave. in the Gaslamp Quarter and 7802 Girard Ave. in La Jolla – are among locations debuting throughout the month of November. The others are in Rancho Cucamonga and Los Angeles' Studio City neighborhood.
Massachusetts-based Reebok, a subsidiary of Adidas Group, recently opened the stores in several cities, including Boston, New York City, Washington, D.C., London and Paris. Officials said the stores sell Reebok-branded footwear, apparel and accessories, including the company's CrossFit and Spartan Race collections.
The company identifies where fitness-oriented consumers reside, with the FitHub stores offering services such as yoga classes, fitness seminars and meetup spaces for running clubs, said Chris Waldeck, Reebok's U.S. brand director.