Developer Gets 10 Years in Prison For $50 Million Scam
Tuesday, November 11, 2014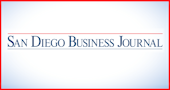 A former Escondido commercial developer was sentenced to 10 years in prison on Nov. 10 for bilking about 150 investors, including many retired seniors, of $50 million, according to the U.S. Attorney's Office in San Diego.
Bradley Holcom, 57, now a resident of Oregon, pleaded guilty in July in a San Diego federal court to a single felony, wire fraud, in connection with selling fraudulent securities through a program called Trust Deed Investment Program, prosecutors said.
In addition to 10 years in prison, Judge Cathy Ann Bencivengo sentenced Holcom to three years of supervised release and ordered him to pay restitution to his victims.
According to court documents, Holcom solicited investors to provide funds for developing land for commercial and residential purposes, telling them that notes he sold entitled them to a lien on a specific piece of property.
Yet Holcomb admitted that he never provided investors with promised liens, and instead provided investors with a lessor interest that didn't permit them to foreclose on the property, federal prosecutors said.
Some of Holcom's victims appeared in court at the sentencing, saying that his actions robbed them of their life's savings in their retirement years without the ability to recover.
Holcom agreed to begin serving his sentence starting Jan. 12, 2015. The final amount of his restitution will be determined at a court hearing Jan. 9, federal prosecutors said.