Regulus Announces Closing of Public Offering of $103.5M of Common Stock
Monday, November 3, 2014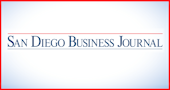 Regulus Therapeutics Inc., a biopharmaceutical company in San Diego, announced the closing of its underwritten public offering of $103.5 million of shares of its common stock.
The net proceeds to Regulus from the offering are expected to be approximately $76.1 million after deducting underwriting discounts and commissions and other estimated offering expenses payable by Regulus (NASDAQ:RGLS).
The public offering includes $13.5 million of shares sold pursuant to the full exercise of the underwriters' option to purchase additional shares, at a price to the public of $17 per share. Of the total 6,088,235 shares sold in the offering, 4,808,824 shares were sold by Regulus and 1,279,411 shares were sold by an existing stockholder of Regulus, Isis Pharmaceuticals Inc. (NASDAQ:ISIS). Regulus will not receive any proceeds from the sale of shares by Isis.
Deutsche Bank Securities and BMO Capital Markets acted as joint book-running managers for the offering. Needham & Co., Wedbush PacGrow Life Sciences and FBR acted as co-managers.