SHIPBUILDING: VOTE TO DECIDE FATE OF BARRIO LOGAN HAS BOTH SIDES WORKING ISSUE
Activists, Industry on Collision Course to Ballot
Friday, May 30, 2014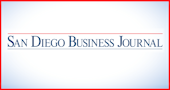 Battleship gray or green?
San Diego voters face that choice June 3 — asked to give direction to Barrio Logan, the neighborhood at the center of the region's U.S. Navy ship repair community.
It's a neighborhood with modest homes at the fence line of industries, a place that has been home to low-income residents for almost a century. Five years of community input culminated in September 2013 with the City Council adopting an update to the Barrio Logan community plan and rezoning the neighborhood.
The shipbuilding and repair industry objected, saying the new rules will put too many restrictions on them, and industry leaders moved to take the council's actions to the voters as Propositions B and C. Proposition B relates to the plan update, and Proposition C involves zoning changes enacted to carry out the plan, including reducing the amount of land in Barrio Logan designated for industrial uses from 230 acres to 170 acres. A "yes" vote on either measure would uphold the City Council's action.
And it appears to be a choice too close to call.
"It's probably going to be a very tight vote," said Jamie Moraga, president of the San Diego Military Advisory Council, who called on those attending the civic group's May 21 breakfast to vote no on Propositions B and C.
Advocates for neighborhood residents, including a prominent environmental group, are calling for voters to pass both propositions.
Though the Navy has stayed out of the fight, a who's who of retired admirals has opposed the new plan, calling on voters to reject Propositions B and C. Business leaders have joined them, including Jerry Sanders, CEO of the San Diego Regional Chamber of Commerce and a former mayor of the city.
Conflicting Projections
Chris Wahl of the No on B and C committee said his group is "encouraged" by opinion poll results, though he declined to be more specific. Wahl is president of Southwest Strategies and part of the Protect Our Jobs Coalition, a political group with major funding from General Dynamics Nassco and BAE Systems, two companies with shipyards in Barrio Logan.
Meanwhile, Georgette Gomez of the Yes on B and C committee said her group surveyed 500 voters citywide in early spring, and found that voters agreed with the City Council's actions in Barrio Logan. Advocates of the City Council's Barrio Logan plan are not taking such results for granted, however, and they will be making phone calls to get out the vote until the polls close on Election Day, she said.
"We're not going to give up," said Gomez, who is associate director of the Environmental Health Coalition, which is critical of the presence of plating shops and highly flammable industrial chemicals near homes in Barrio Logan.
B and C Setting the Stage
Even with the Barrio Logan community plan update and zoning changes, major shipyards will get to retain their spots on the bay front, though room for their suppliers may decrease.
Nevertheless, shipyard advocates say passing Propositions B and C would make it more difficult for smaller ship repair contractors to expand their businesses. They raised the specter of suppliers moving farther away, driving up costs for the shipyards and, ultimately, their Navy customer. Some have called the new zoning the first step toward driving ship repair industries out of Barrio Logan.
Moraga of the Military Advisory Council said the Barrio Logan plan sets the stage for high-density housing in the neighborhood.
Gomez, meanwhile, sees more housing and gentrification coming to the area regardless of the city's action on zoning, and she said the neighborhood needs more affordable housing.