Small Businesses in Holding Pattern When It Comes to Hiring
Friday, May 23, 2014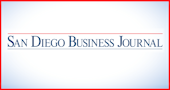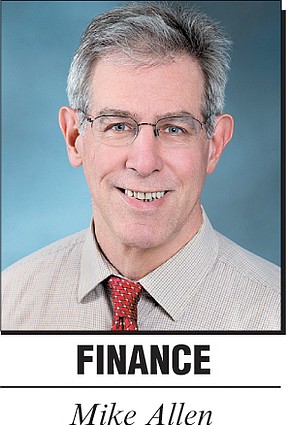 While recent data suggests the national, state and regional economies are all in a recovery mode, employers, particularly small ones, are still reticent about expanding their payrolls.
SurePayroll Inc., an Illinois-based payroll business that gathers data on its customers, found that although 60 percent enjoyed revenue increases last year, most aren't hiring.
Among SurePayroll's San Diego customers, which are micro businesses with 10 or fewer employees, the size of their staffs shrunk by 0.6 percent year-over-year from April 2013. Meanwhile, the average paycheck at those businesses declined 5.8 percent over the same period.
"Small businesses are scrambling to find ways of increasing their revenue and becoming more productive," said Lori Bolas, SurePayroll's director of communications. "But they still haven't reached the point where they're confident enough to add to their staffs."
On a related note, another consulting firm that helps small businesses obtain financing reported that these businesses are faring better at securing loans, which indicates growth.
Biz2Credit, which compiles its data from 1,000 borrowers that submit their financial reports to the consultant, said approvals from all types of lenders in April increased, and they jumped the most at the nation's bigger banks — those with assets greater than $10 billion.
Loan approval rates at the biggest banks last month increased to 19.4 percent, up from 18.8 percent in March and from 16.8 percent in April 2013, Biz2Credit said.
"The economy is steadily improving, and established businesses are returning to the credit marketplace. They are able to get money from big banks that offer attractive rates," said Rohit Arora, Biz2Credit's chief executive.
Yet not all lenders are seeing improved trends. The Biz2Credit survey found that approval rates at small banks, those with less than $10 billion in assets, decreased to 51.1 percent, from 51.6 percent in March.
At credit unions, approval rates fell to the lowest level since the lending index was launched three years ago. In April that came to 43.5 percent, down from 43.6 percent in March and 45.2 percent in April 2013, the survey found.
Not surprisingly, the highest loan approval rates come from alternative lenders. Those lenders, including online financing sites such as San Diego's Dealstruck and Lending Club, showed approval rates of 63.5 percent in April. That was down from March when their approval rate was 63.6 percent, and down from January when the approval rate was nearly 64 percent.
The drop in approval rates at alternative lenders was caused by more activity at traditional banks and at institutional lenders, which can offer borrowers much more reasonable interest rates and larger lending amounts, Arora said.
• • •
SBA report shows flat funding in fiscal 2014: The local Small Business Administration district office, which includes San Diego and Imperial counties, showed that banks and other lenders have made more loans this fiscal year, which began in October, through April 30, yet the amount loaned was nearly the same as it was in the prior fiscal year.
For the seven months ended April 30, the district reported its partner lenders made 393 loans, up 51 loans from April 2013. Yet the total gross dollar amount of those nearly 400 loans came in at $177.5 million. That was only down about $26,000 from the same period in fiscal 2013.
That report includes both 7(a) loans and 504 loans guaranteed by the SBA. In terms of loan volume in San Diego, U.S. Bank leads with 61 loans as of April 30. In terms of gross dollars, Wells Fargo Bank leads with nearly $26 million.
In terms of the SBA 504 program, which is used to finance property purchases, through April, the district did 60 loans, with 34 of those made through CDC Small Business Finance Corp.
• • •
SBA awards announced: During Small Business Week that ended May 16, the San Diego SBA office announced its award winners which will be recognized at a breakfast June 11 at the Town and Country Resort in Mission Valley.
Among the winners are Small Business Team of the Year, Precision One Medical Inc.; Small Business Exporter of the Year, Julian Hard Cider; Minority-Owned Small Business of the Year, Teehee Engineering; Veteran-Owned Business of the Year, IO Environmental and Infrastructure Inc.; and Women-Owned Small Business of the Year, San Dieguito Engineering Inc.
For information about the event visit www.sandiegosmallbiz.com.
• • •
Personnel moves: At Torrey Pines Bank, Greg Klima was named real estate development and construction risk manager at the Carmel Valley office. Steve Harrington was named vice president and relationship manager for the Carlsbad office.
At Vibra Bank, Gail Jensen-Bigknife was named executive vice president and chief credit officer.
• • •
Sanborn named CBA chairman: Rick Sanborn, CEO of Seacoast Commerce Bank in Rancho Bernardo, was named 2014-15 chairman of the board of directors for the state's largest banking trade group, the California Bankers Association. Sanborn has been a member of the CBA's board and on the association's executive committee for the past 12 years; he's been in banking for 24 years.
Send news about locally based financial institutions to Mike Allen via email at mallen@sdbj.com. He can be reached at 8588-277-6359.