TECH: PROFIT DROUGHT STIRS PERSONNEL AND OTHER CHANGES
M2M Focus Part of New Novatel Strategy
Friday, May 23, 2014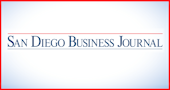 Wireless telecom equipment maker Novatel Wireless Inc. plans to throw its laptop computer business overboard in an effort to right its ship after sinking deeper in loss during its most recent quarter.
Novatel (Nasdaq: NVTL), whose last profitable year was 2009, detailed ongoing course corrections in a document filed with securities regulators this month.
Besides exiting the laptop market, the company's plan includes focusing on products with the greatest potential sales volumes and investing more in machine-to-machine communications — a small but promising area of the business. Novatel said it has invested "significant capital" in machine-to-machine, referred to as M2M in some technical literature.
Meanwhile, Novatel has made changes to its board and senior management. In late April, the board added Richard Karp and Alex Mashinsky. The two new members represent an activist shareholder group that maintained Novatel could be doing better. In addition, the board named Sue Swenson as its independent chairwoman, replacing Peter Leparulo, who will remain the company's chief executive.
The changes continued May 15 when Chief Financial Officer Kenneth Leddon tendered his resignation. He will leave the company May 31 for another CFO job, Novatel said in a statement.
Such shakeups come amid declining revenue and mounting losses.
Novatel reported $48.3 million in revenue in its most recent quarter, down from $85.9 million in the year-ago quarter, a 43.8 percent decline. The net loss for those two periods was about the same: nearly $9 million in the recent first quarter, compared with $9.1 million in first quarter 2013.
Rise of the Machine-to-Machine
Novatel may have reason to bet more on its machine-to-machine business, the smaller of its two segments. Its M2M segment, while accounting for only about a fourth of the company's revenue, posted 17 percent revenue growth over the year-ago quarter. Its mobile computing products segment, on the other hand, saw a 52 percent decline in revenue over the year-ago quarter.
The company said that one of its troubles during the recently ended quarter was a shortage of components that go into its leading MiFi 5510 mobile hotspot product. Analysts said that if Novatel hadn't faced the shortage, the business could have had $5 million more in first-quarter revenue.
As it exits the laptop market, Novatel said it plans to emphasize products for tier-one telecom operators in North America. Novatel's top customer is Verizon Communications Inc. (NYSE: VZ), which accounted for 58 percent of its revenue in 2013, according to the business's year-end securities filing.
As part of its restructuring efforts, Novatel has cut its in-house engineering staff and opted to outsource some product development. Overall, Novatel's employee count is down from 413 in first quarter 2013 to 261 in the recently ended quarter.
The business said it had $11.8 million in cash on March 31, up from $2.9 million on Dec. 31.
Plan Has Potential Risk and Reward
Three securities analysts consulted seem to be looking on the bright side of the changes, predicting that Novatel's share price will rise to the $2 to $3 range. The company's stock closed at $1.59 on May 20.
Bryan Prohm, an analyst with Cowen and Co., wrote that while execution risk remains high, Novatel could return to profitability in the medium term. Prohm, who set a price target of $2.50, noted progress in the machine-to-machine space. He said Novatel will soon sell a new generation of products using the extra-fast wireless connection standard called LTE-A.
Swenson, the executive who now leads the Novatel board, is a familiar face to many San Diegans. She was chief operating officer of low-cost phone carrier Leap Wireless International Inc., which was recently acquired by AT&T Inc. (NYSE: T), and went on to become CEO of Sage Software's North American business, retiring in 2011.
Novatel is hiring an executive search firm to evaluate candidates for CFO, including interim candidates, the company said on May 20.