Global Payout Subsidiary Is Launching a 'Smart Card' for Financial Transactions
Wednesday, May 21, 2014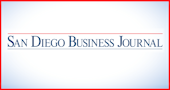 Global Payout Inc., a San Diego provider of business to business electronic payment systems, said its European subsidiary, Global Funding Ltd., is launching a prepaid MasterCard with state-of-the-art chip and pin technology.
The cards have computer chips embedded in a smart card and operate only when users supply their personal identification numbers at the point of sale, the company said.
The smart card technology has proved to have an ability to reduce fraud and security breaches by a minimum of 30 percent, the company said.
The new technology, which can be used in debit, credit and/or ATM cards, intends to make obsolete the current magnetic strip swipe at terminals, paper receipts and signature requirements, which would also help reduce incidents of fraud, Global Payout said.
The issuing bank for the card program is IDT Financial Services Ltd. of Gibraltar, the company said.