Company Puts Its All Into Community Service on RED Day
Tuesday, May 20, 2014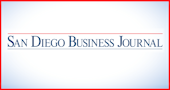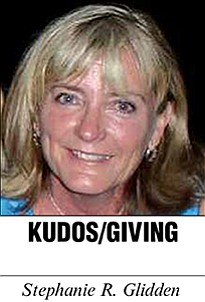 The Helen Woodward Animal Center was visited recently by 47 volunteers from local Keller Williams Realty branches who extended their philanthropic paws to a variety of center programs. The animal-loving group, who wore red T-shirts bearing the statement "Give Where You Live," set out to do their part for the community on the company's annual day of giving — RED Day. In 2009, Keller Williams introduced its RED Day, an annual day of service held on the second Thursday of May. Keller Williams encourages its associates to spend this special day away from their businesses serving worthy organizations and causes in their communities.
The Perry Auto Group donated more than $100,000 to Komen San Diego from their March and April campaign where for every new or used car sold, a donation was made.
Child abuse prevention took center stage at Home Start's 42nd Annual Blue Ribbon Gala at the Hyatt Regency La Jolla at Aventine. There were 225 event attendees who raised $115,000 to support children and families throughout San Diego County who use Home Start's services to address the complicated personal and societal issues that can lead to or stem from abuse.
Susan G. Komen for the Cure has awarded $375,000 to the Community Clinics Health Network, a subsidiary of the Council of Community Clinics, for its Breast Cancer Diagnostic Services Fund. The grant allows the clinic to provide diagnostic services, including mammography, surgical consultations, breast biopsies, ultrasounds and ancillary services to qualified underinsured women under the age of 40 living in San Diego.
Military Appreciation Night is presented by Navy Federal Credit Union in celebration of Military Appreciation Month. All 54 Chick-fil-A restaurants in Southern California will honor the region's military personnel and their families May 21 from 4 p.m. to 7 p.m. All active military personnel and those who have honorably served are invited, along with their immediate family members, to enjoy a free meal at a local Chick-fil-A restaurant.
The Cohn Restaurant Group was awarded the 2014 National Restaurant Association''s "Restaurant Neighbor" at a gala in Washington, D.C., with hundreds of their restaurant industry peers in attendance. Founders David and Lesley Cohn were given the award for excellence in community philanthropy and giving. The group was honored for their work over the past 16-plus years with their local co-founded nonprofit, the Garfield High School Foundation, which gives back to at-risk students through a culinary arts program at the continuation high school. The program is designed to give students the education and skills for future careers in culinary and restaurants. The Cohns' devote countless hours, staff and resources throughout the year, culminating with an annual Thanksgiving luncheon at the Prado. During the years, they have raised more than $300,000 to benefit the program. In addition to the foundation, the Cohns donate to more than 300 charities throughout San Diego County. 
Grossmont Hospital Foundation raised more than $410,000 for Sharp Grossmont Hospital at the 30th Anniversary Grossmont Hospital Invitational Golf Tournament at Sycuan Resort. This year's total fundraising amount exceeded last year's record breaking figure by $30,000, an increase of 7 percent. Dr. Scott Musicant, a Sharp Grossmont-affiliated vascular surgeon, and one of this year's event co-chairs said …"We were able to raise proceeds that will allow us to continue to enhance patient care with the most advanced technology available." Over the last 3 years the tournament has raised more than $1,145,000, and during the 30 years since its inception, Grossmont Hospital Foundation's annual invitational golf tournament has raised more than $4.4 million toward hospital services and programs.
Please email kudos/giving items to sglidden@sdbj.com.