S.D. Market for Retail Space One of Tightest Among U.S. Metros
Friday, May 16, 2014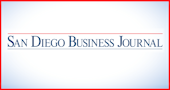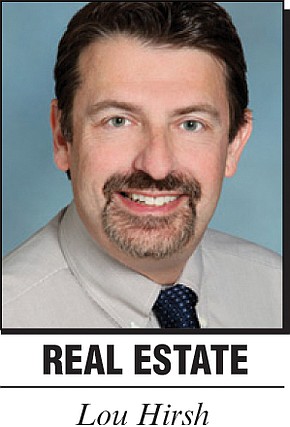 When it comes to space vacancy, San Diego has the fifth-tightest retail market among major U.S. metro regions, according to a newly released national report by brokerage company Cassidy Turley.
The local region finished 2013 with just 5.4 percent of its retail space sitting empty. San Francisco is the nation's toughest place to find available spots, with a vacancy rate of 2.5 percent, and Los Angeles at 5.7 percent and Orange County at 5.8 percent were also among the 10 tightest markets. LA is tied for sixth, while Orange County is seventh.
All are well below the overall 8.5 percent vacancy for the 60 largest metro markets tracked by Cassidy Turley.
While it's not good news for tenants, San Diego's landlords appear to be benefiting from a lack of new shopping center construction, and the fact that specialty grocers — led by Whole Foods Market Inc. and Walmart Neighborhood Market — are eagerly expanding their national and local footprints.
Grocers tend to fill up spaces in neighborhood-oriented strip centers, which are enjoying the fastest occupancy growth, with nationwide vacancy now at 9.9 percent — 7.1 percent in San Diego. That category is expected to see the strongest gains heading forward.
"That is because the traditional tenant mix — at least of community and neighborhood centers — is grocery or drug anchors, restaurants and retail services," Cassidy Turley researchers said. "In other words, all of the retail categories that have been least impacted by the onset of e-commerce."
Strip centers, however, also have the most room for improvement, as they still have a higher proportion of empty space than regional malls and big-box-dominated "power" centers. But the malls and power centers could be facing some challenges ahead, thanks to planned nationwide closures announced recently by chains such as RadioShack, Office Depot, Barnes & Noble and JCPenney.
Online shopping is taking a big bite out of shopping center traffic that was once generated by those now-struggling retailers.
• • •
Office Center Operator Expands Downtown: The office tower at 101 W. Broadway, also known locally as the AT&T building, will soon get another element of what operators hope will help spur creation of an innovation economy in downtown San Diego.
Real Office Centers, which provides "virtual" shared office spaces with support technology, meeting spaces and other amenities, recently signed a lease to occupy a 20,319-square-foot space on the third floor of the tower, which is owned by Irvine Co.
The office is expected to open in September, according to Voit Real Estate Services Senior Vice President Doug Killian, who represented Real Office Centers in the transaction. Financial terms were not disclosed.
It will be the third San Diego County location for Real Office Centers, which also operates at Executive Square in University Towne Center and downtown's One America Plaza, both also owned by Irvine Co.
The 101 W. Broadway space is expected to have collaborative workspaces geared to technology-oriented entrepreneurs, workers and mentors who have recently been occupying the tower near Horton Plaza, according to ROC.
The ROC space will likely serve as a complement to the innovation incubator known as EvoNexus, operated by the nonprofit CommNexus, which advocates for expansion of the region's high-tech economy, Irvine Co. spokesman Mike Lyster said.
Several early-stage companies reside in the downtown incubator, which fills the second floor of the same building and is one of two incubators run by CommNexus in San Diego.
• • •
New Mural Greets Airport Visitors: The exterior wall of the commuter terminal at San Diego's Lindbergh Field no longer has the 40-foot-high mural of the airport's namesake, famed aviator Charles Lindbergh, which greeted Harbor Drive passers-by for several years.
San Diego International Airport leaders recently held a formal dedication for its replacement, a new digital mural by artist Jari "Werc" Alvarez, which officials describe as "paying homage to the groundbreaking innovations and pioneering spirit that defined the golden age of aviation in San Diego."
The noted graffiti artist, who won a $25,000 competitive bid for the project, incorporated the facility's airport code, SAN, with the letters composed from elements including planes, propellers, rulers and drafting compasses.
The 35-by-60-foot mural replaces a 4,000-square-foot artwork that depicted Lindbergh holding a model of his history-making plane, The Spirit of St. Louis. That mural was taken down when the terminal underwent renovations.
Send commercial real estate and development news of general local interest to Lou Hirsh via email at lhirsh@sdbj.com. He can be reached at 858-277-8904.