INTERNET: SERVICE HELPS SHOW SKILLS, PROJECTS, INTERESTS
Portfolium s Up New E-Avenue for Next Wave of Job Seekers
Friday, May 9, 2014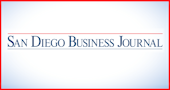 When Adam Markowitz graduated from the University of California, San Diego with an engineering degree during the economic downturn in 2008, he had little to tell employers about his real-life work experience.
But he felt he had a lot to show them.
Looking back, Markowitz said it didn't help that hiring managers could not learn about his skills and knowledge via the Internet.
"Employers were looking me up online, and all they saw was the social aspect of my life," Markowitz said. "A light bulb went off in my head, and I realized that we needed to do something similar to Facebook and put a résumé together."
Four years later, Markowitz set out to build an online platform that enables students to create virtual portfolios that showcase what they've done rather than merely what they've studied — things like writing samples, class presentations and other demonstrations of skills.
Today, he's co-founder and CEO of Portfolium Inc., which runs the website theportfolium.com, where people can display their projects and experiences from all facets of their life, including scholastic achievements and community service. The idea is to go beyond the limits of a traditional résumé with a tool that offers a more comprehensive, holistic view of their passions and abilities.
Markowitz said Portfolium is intended to enhance rather than replace LinkedIn by enabling students to embed their projects on the more well-known professional networking site.
Multidimensional Résumés
Portfolium appears to be catching on, at least locally. More than 3,000 students at UC San Diego use Portfolium. And the nine-campus UC system has teamed with Portfolium via a licensing agreement to sign up graduating students for the service, said Armin Afsahi, associate vice chancellor and chief alumni officer at UC San Diego.
Afsahi believes e-portfolios can help students stand out and help employers identify talents. He recalled when Portfolium co-founder and Chief Business Development Officer Neal Bloom asked UC San Diego to look at Portfolium.
"The more I learned about the product, the more I thought it would be a fantastic resource for students and alumni," Afsahi said.
He, like Markowitz, thinks Portfolium fills a niche for students that LinkedIn can't.
"They have clearly identified that students and those entering the job market don't have the professional credentials to be competitive in the LinkedIn community," Afsahi said. "That's one of the reasons that 18-year-olds rank among the lowest numbers of communities within LinkedIn."
He said Portfolium gives students tools to showcase the "incredible amount they have done as students" while being multidimensional with the capability to incorporate videos, photos and projects.
"It takes the one-dimensional
LinkedIn résumé to a multidimensional product," he said.
Passion Play
Markowitz landed his first job at the engineering company Pratt & Whitney Rocketdyne in 2008 by displaying a paper portfolio with photos of projects that he was working on as a student. He worked there for more than three years until he was laid off when the space shuttle program he was working on was cancelled.
He took that as an opportunity "to retest my theory" about the value of showing rather than telling. He brought a laptop PC to his next job interview to show an engineering project he was working on with Bloom outside of work. Although it had nothing to do with his actual work experience at his previous job, it became the focus off the interview.
"I realized that it wasn't my work experience that would land me the next job, but something that showed off my passion and dedication," he said. "I saw that as a big sign."
Employers Embracing E-Portfolios?
Some companies have signed on to use Portfolium as a recruiting resource. Markowitz declined to give details about any financial agreements.
One poll suggests that employers are open to looking at e-portfolios as they hire; 83 percent of respondents to a recent survey by the Association of American Colleges and Universities said an e-portfolio would be "very" or "fairly" useful in ensuring that job applicants have requisite knowledge and skills, according to an article in The Wall Street Journal.
Markowitz hopes to capitalize on that opportunity.
PORTFOLIUM INC.
CEO: Adam Markowitz
Revenue: Not disclosed
No. of local employees: Four
Investors: San Diego angel group
Headquarters: EvoNexus, the tech incubator in downtown San Diego
Year founded: 2013
What makes the company innovative: Combines interactive features of Facebook with the professional nature of LinkedIn to reach younger job seekers who lack extensive work experience for a traditional résumé
Key factor for success: Partnership with the University of California System