General Atomics to Install New Launch, Recovery Systems on Carrier
Thursday, May 8, 2014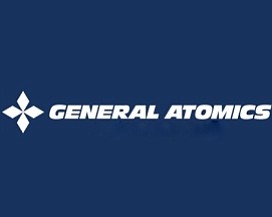 The Pentagon announced on May 8 that General Atomics will receive a contract to provide aircraft carrier technology for the future USS John F. Kennedy. The deal could be worth up to $26.6 million.
General Atomics is building a new type of machinery to launch and recover fighter jets and other carrier-based aircraft.
The technology firm is building an electromagnetic launch system similar to that used on roller coasters, which would replace the time-honored steam catapult.
The San Diego business is also building advanced arresting gear with electric motors replacing the current hydraulic gear.
Shipbuilder Huntington Ingalls Industries is expected to deliver the USS John F. Kennedy to the Navy in 2022. The ship would be the second of the new, USS Gerald Ford class of aircraft carriers.
The just-announced deal covers long-lead time materials. Slightly less than half of the work will be done in San Diego. The Navy expects the work to be complete by early 2017.
The Naval Air Systems Command of Patuxent River, Md. awarded the contract.
Eventually, the Navy plans to put electromagnetic launch and advanced arresting gear on its current, Nimitz-class aircraft carriers.