Sempra Partners with Division of Con Edison for 5 Solar Projects
Thursday, March 20, 2014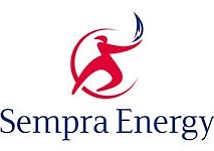 Sempra U.S. Gas & Power, a division of San Diego-based Sempra Energy, said it's agreed to a partnership in five solar projects in California and Nevada with Consolidated Edison Development, a division of Con Edison Inc., based in New York and one of the largest energy companies in the world.
Ig the agreement is officially finalized, the two divisions will each own 50 percent interest in the five solar plants in two states. The change of ownership affecting Con Ed's CED California Holdings LLC projects triggers regulatory approvals expected during the second quarter, the companies said.
Last year, the companies agreed to partner in the 150 megawatt Copper Mountain Solar 2 plant near Las Vegas, along with the 150 megawatt Mesquite Solar 1 plant near Phoenix.
The partnership with Con Ed, a companywhich generated more than $12 billion in revenue and more than $1 billion in net profit last year, will allow Sempra U.S. Gas & Power to continue diversifying its renewables portfolio, and continue its plan to invest in renewable solutions, said Kevin Sagara, vice president of renewables at USG&P.
The new partnership will oversee the current construction of Copper Mountain Solar 3, which will be among the largest photovoltaic solar plants in the world when completed, the company said. That project will generate some 300 construction jobs at peak and 10 permanent jobs to operate the plant.
Completion of the first 125 megawatt plant at Copper Mountain is expected by the end of this year, while the remaining 125 megawatts will be done in 2015, Sempra USG&P said.