Fashion Valley Adding Four Retailers to Mall Lineup
Thursday, March 20, 2014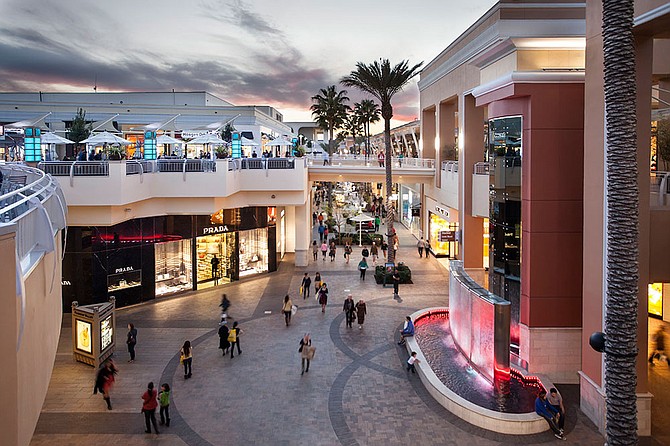 Fashion Valley Mall in Mission Valley has four new clothing retailers arriving during 2014, starting with a scheduled March 28 opening of a 5,200-square-foot store by British fashion house AllSaints.
Mall operators said that debut will be followed this summer by new locations of retailer Pink, a unit of Victoria's Secret selling clothing and accessories geared to young women in a 5,500-square-foot space; and Lululemon Athletica, selling yoga-inspired athletic apparel in a 3,800-square-foot store.
Also opening later this year is Free People, a division of Urban Outfitters featuring "boho-chic" clothing for women in a 3,800-square-foot store.
Mall officials said Lorna Jane, an Australia-based women's activewear retailer, will relocate its Fashion Valley store to a 1,300-square-foot space on the mall's first level.
Located at 7007 Friars Road, Fashion Valley is San Diego County's largest regional mall, with more than 200 stores and restaurants. It is owned by Indianapolis-based Simon Property Group Inc. (NYSE: SPG), the nation's largest mall operator, which owns or holds stakes in 325 retail properties in North America and Asia, comprising nearly 241 million square feet.