Mallinckrodt Completes Acquisition of Cadence Pharmaceuticals
Wednesday, March 19, 2014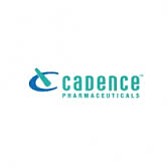 Irish specialty drugmaker Mallinckrodt PLC has completed the $1.4 billion purchase of San Diego-based Cadence Pharmaceuticals Inc. The deal was announced initially in February.
Mallinckrodt (Nyse: MNK) paid $14 per share in cash for Cadence (Nasdaq: CADX) — a 26 percent premium over the company's stock, which was trading at $11.07 prior to the announcement.
Mallinckrodt targeted Cadence because of its pain relief drug Ofirmev, an intravenous version of acetaminophen — the active ingredient in Tylenol. The Irish company, which sells branded and generic drugs as well as active pharmaceutical ingredients, has been Cadence's main supplier of acetaminophen for several years. It will add Ofirmev to a robust catalog of pain medications.
Mallinckrodt will retain Cadence's entire sales and marketing force of about 130, Mallinckrodt CEO Mark Trudeau said in a February conference call. However, he said "modest" layoffs at Cadence are likely in the administrative and research and development departments, he said citing the "many synergies" between the two companies. At the time the acquisition was announced, Cadence employed about 245 people, with about 65 in San Diego.