Job Fair at Camp Pendleton Targets Military Spouses
Tuesday, March 18, 2014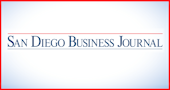 More than 45 employers will be on hand to meet employment-seeking military spouses during a job fair and a pre-event networking reception next week at Marine Corps Base Camp Pendleton.
The Hiring Our Heroes job fair for military spouses will run from 10 a.m. to 1 p.m. March 25, with a networking reception from 7 to 9 p.m. the day before. Both events will be at the Pacific Views Event Center near the main gate of the base, near Oceanside. Located in the 20 Area of the base on San Jacinto Road, the Pacific Views Event Center is also known as Building 202850.
For reservations, go to hiringourheroes.org.
The event is hosted by the U.S. Chamber of Commerce Foundation and Toyota. USAA will sponsor the networking reception. Partners in the event include the Military Spouse Employment Partnership, the Department of Labor Veterans' Employment & Training Service, Employer Support of the Guard and Reserve, U.S. Department of Veterans Affairs and the American Legion.
Organizers plan to use the event to launch Career Spark, a free online career resource exclusively for military spouses.