Taylor Morrison Buys Pacific Highlands Ranch Home Lots for $34.4 Million
Tuesday, March 11, 2014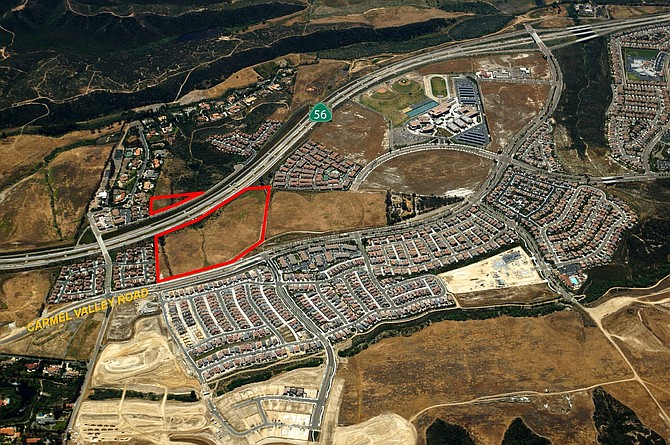 The Southern California division of Taylor Morrison Home Corp. has purchased 28.79 acres of property in San Diego's Pacific Highlands Ranch neighborhood for approximately $34.4 million, with plans to build 174 houses, according to brokerage company Colliers International.
Arizona-based Taylor Morrison (NYSE: TMHC). plans to develop two previously approved residential communities, called The Elms and The Ivy, with a total of 146 market-rate lots and 28 affordable housing units. The site is on the north side of state Route 56, south of Carmel Valley Road near Carmel Valley.
Colliers brokers David Santistevan, Gunder Creager and Ciarra Layne-Trujillo represented the buyer and the seller, Lin Family Trust of La Jolla.