Better Times Turn the Good Locations Into Retail Hot Spots
Friday, March 7, 2014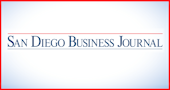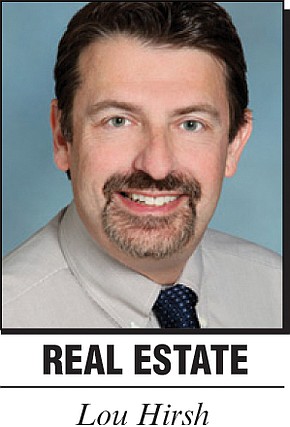 No official word at press time on whether any of San Diego County's RadioShack stores — numbering 34, according to the retailer's website — will get the axe as the Texas-based company carries out plans to close up to 1,100 of its more than 5,000 U.S. locations, amid continued sales woes.
But one thing has recently remained a certainty about the local region's vacant storefronts in good locations: They don't stay empty for long.
For instance, San Marcos officials recently said they have landed two prominent and growing retailers — discount grocer WinCo Foods Inc. and hobby supply seller Hobby Lobby Inc. — to fill the city-owned building vacated last fall by Lowe's, when the home improvement store moved to Carlsbad.
Opening dates have not been announced, but officials said those openings will likely take place by late 2015 at the Creekside Plaza retail center off state Route 78. They will be the first San Diego County stores for Idaho-based WinCo and Oklahoma- based Hobby Lobby, each of which has its closest location in Temecula.
San Diego remains among the tightest major U.S. metro markets for retail vacancy, especially in central and coastal neighborhoods. At Cassidy Turley's recent 2014 forecast gathering at downtown's new Central Library, experts from the brokerage company said the region this year will continue to see upward pressure on asking rents, even as landlords compete for the best retail and restaurant tenants.
The county's total retail vacancy is expected to decline from 4.5 percent in 2013 to 4.3 percent this year, Cassidy Turley said. Continued improvements in home sales, job growth and consumer confidence are expected to keep national store and restaurant chains scouting for expansion sites in the region, as locally based restaurateurs also add locations.
The local region's top five most sought-after retail submarkets in 2013 were Oceanside, Carlsbad, downtown San Diego, Mira Mesa and San Marcos — together accounting for 43 percent of total square footage leased during the year.
• • •
Revised Ballpark Village Approved: Civic San Diego, the city's downtown project oversight agency, has approved revised plans for Ballpark Village, a $100 million mixed-use project now slated to have more than 688 residential units and 55,357 square feet of commercial space near Petco Park.
The project was proposed last year by Austin, Texas-based developer JMI Realty, which is led by former San Diego Padres owner John Moores and which was the master developer of the Ballpark District that surrounds the stadium in East Village.
According to a Civic San Diego staff report, the size of the project has been increased from 34 to 37 stories, and its main tower raised from 390 to 410 feet. Proposed parking has been reduced from 1,175 to 942 spaces, as the developer considers eliminating a third level of underground parking. Also, tower facades have been redesigned to eliminate potential glare on Petco Park.
JMI and its residential development partner, Lennar Homes of California Inc., have not decided on a final count for its mix of apartments and for-sale condos. It is known, however, that 27 of the 688 units will be classified as affordable under federal income guidelines.
The project is planned for a triangular site along the east side of Park Boulevard, north of Imperial Avenue. It also includes a six- to seven-story podium divided into three "blocks" with various commercial and public spaces.
Construction of the first phase is scheduled to start late this year and conclude in 2016.
• • •
Hotel Proposed for East Village Site: Developers are proposing a new 154-room Fairfield Inn & Suites hotel, planned for a site in East Village, according to documents filed with Civic San Diego.
Project applicant J Street Hospitality is looking to build a 14-story hotel with 46 parking spaces on a 7,500-square-foot parcel on the east side of Sixth Avenue, between E and F streets.
The proposal is tentatively scheduled to be reviewed March 10 by the pre-design subcommittee of the city's Downtown Community Planning Council and March 12 by Civic San Diego's design review subcommittee. It is subject to eventual review by the Civic San Diego executive board.
• • •
More Big Moves: Locally based KMA Architecture has moved its office from a space on Morena Boulevard, where it was headquartered for more than 30 years, to Barracks 17 at Liberty Station, the former Naval Training Center site in Point Loma.
The 4,000-square-foot space is in one of several buildings in the Promenade District of the mixed-use Liberty Station, company officials said. KMA's projects over the years have included downtown's One America Plaza, ResMed Inc.'s corporate offices and the Parkloft apartment tower in East Village.
Send commercial real estate and development news of general local interest to Lou Hirsh via email at lhirsh@sdbj.com. He can be reached at 858-277-8904.