Funding for 2nd Phase of the San Ysidro Port of Entry Project Is in Obama's Proposed Budget
Thursday, March 6, 2014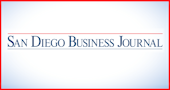 Funding for the second phase of the San Ysidro port of entry expansion project was included in the fiscal 2015 federal budget proposed by President Obama.
The announcement by Congressman Juan Vargas said $216 million tabbed for the project needs to be approved by Congress.
In a statement advocating continued funding for the project, Vargas, along with California's Senators Barbara Boxer and Diane Feinstein, and Reps. Susan Davis and Scott Peters, all called on Congress to approve this budget item and for additional funds needed for the third phase of the project.
"These critical improvements will create jobs, speed the flow of commerce and improve border security," Boxer said.
Work on the massive realignment of the San Ysidro border crossing began in 2010, and the first phase is slated to be completed in September.
All told, the estimated cost for the project is $732 million.
The first phase included construction of a pedestrian bridge, relocating secondary operations facilities, and building temporary utilities.
The second and third phases would add 10 northbound lanes to the crossing to bring the inspection stations to 62, and move the southbound lanes of Interstate 5 west to connect with newly constructed roadways on the Tijuana side.
The border crossing is said to be the busiest land port in the world, handling some 50,000 vehicles and some 25,000 pedestrian crossings each day.